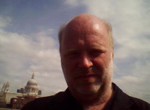 Readmission rates to hospitals are often used as markers for quality of care, although a consistent link between readmissions and quality has not been established.
Leora I Horwitz and colleagues conducted a retrospective cross-sectional study from 4651 US acute care hospitals. They found that standardised readmission rates are lowest in the lowest volume hospitals. This is highly interesting, and quite the opposite of the typical association of greater hospital volume with better outcomes.
Two relevant human rights articles have been published in The BMJ recently.
Vincent Iacopino's blog on the disturbing case of a Saudi blogger sentenced to flogging is an important reminder that health professionals should never participate in torture.
Cath Brizzell has already referred to Kamran Abbasi and colleagues' editorial, which drew attention to the fact that torture remains widely used despite evidence of its inability to gather reliable information. This editorial deserves a second thought: Joseph von Sonnenfels said the same thing about 250 years ago in his campaign against torture at the time of the Austrian Empress Maria Theresia. It is disappointing that these things have to be said again and again over the centuries.
Georg Roeggla is an associate editor for The BMJ.