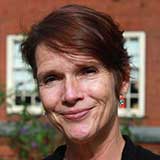 Earlier this year, The BMJ's editor in chief, Fiona Godlee, was one of 50 senior UK medical professionals to sign a letter in the Times newspaper about the health benefits of ending investment in fossil fuels, and diverting funds instead to alternative energy and more active forms of transport.
On 1 October 2014, The BMJ published an editorial, calling for the World Health Organization to declare a public health emergency. The BMJ has campaigned about climate change for years, and the reactions from our readers have been interesting—indeed, as Godlee writes, "When The BMJ started publishing articles on climate change, some readers told us to stick to our knitting."
The editorial has been widely covered and prompted a particularly fierce reaction, not from our readers, but from the Daily Mail newspaper, accusing The BMJ of being needlessly alarmist. In response, the Guardian newspaper wrote: "Daily Mail reaches boiling point over medical journal's global warming views."
Strengthening The BMJ's stance, an analysis article—"pure climate science," in Fiona Godlee's words—unpicks what we know about climate change and its various components, and explains the implications for health professionals: "The precautionary principle—which forms a core part of normal public health practice—is important here. Put simply, it states that, should an activity raise threats of harm to human health or the environment, precautionary measures should be taken even if some cause and effect relations are not fully established scientifically. Although the international climate convention refers to the precautionary principle, it seems to have been widely ignored. Doctors and health professionals can help to change this."
A tough challenge—but an unavoidable one.
Birte Twisselmann is web editor and obituaries editor, The BMJ.