By Kate Moores @KLM390 and Claire Guthrie @C6uthrie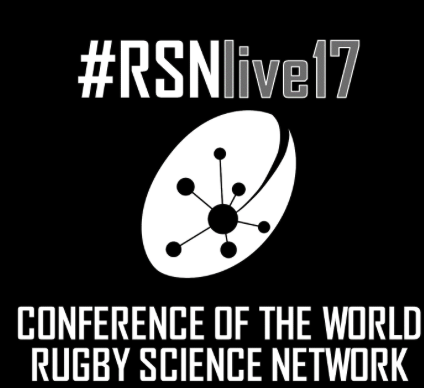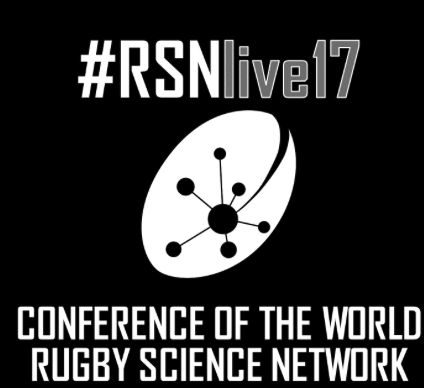 Bringing together the best minds in World Rugby to discuss training, recovery, injuries and everything in between, the World Rugby Science Network (#RSNLive17) held the third annual conference at the University of Bath on Tuesday 12th September.
Dr James Betts started the day off discussing protein and carbohydrate intake post-training and the effects on short-term recovery. Thankfully, following a little physiology refresher, we were left chanting 'Carbs are King'.
The hottest topic of the day was load and load management. Dr Sean Williams detailed the importance of acute: chronic load ratios and high chronic load for its protective effect on athletes. He explained the increased sensitivity of acute: chronic workloads calculated with exponentially weighted moving averages (EWMA) rather than rolling averages.
Multiple quick-fire teaser sessions filled the second part of the morning, outlining the latest research in the rugby world. Tom Mullen challenged us to think about how we condition players, taking into consideration the impact of cognitive load on perceived effort. He highlighted the importance of incorporating randomised drills into training in order to replicate the cognitive load of match play.
Stephen West then took us through training load and injury risk in rugby union. We were presented with an incredible amount of data from both Premiership Rugby and Sevens, looking at different monitoring tools including Rate of Perceived Exertion (RPE) and Global Positioning System (GPS) data. He reiterated the importance of the acute: chronic workload.
Pat Carden discussed playing surface as a risk factor for injury. His research demonstrates that stud length, in fact, has a greater impact on movement strategies and the forces players are subjected to, in comparison to the playing surface. However, playing surface as well as playing position and player preference, may influence one's choice of stud length. Therefore, it is still important to consider the impact of this on injury risk.
Dr Mike Hislop presented the Rugby Football Union's (RFU) recent work on the Activ8 programme, an injury prevention warm up that has been developed and rolled out to the community game. The initial results from the programme are very promising with concussion frequency reduced by 60% and total match injury rates reduced by 70%. Theories about the Activ8 outcomes were discussed ranging from the strengthening element to a novel training method. A female-specific version of the Activ8 programme is now being developed that recognises the different injury risks and needs of female rugby players. We're excited to see the impact this may have to reduce risk of injury in the game.
The Rugby Players Association (RPA) spoke about the ever-important subject of mental health in rugby. Representatives reiterated the importance of looking after an athlete's mental and physical well-being, encouraging them to utilise resources available to them. You can find out more on this via #lifttheweight.
The final session included a great insight into concussion management in New Zealand including the use of the blue card system and a centralised recording system for GP access. The blue card system allows referees to remove players with a suspected concussion from the field of play, following which players have to be medically cleared to return (ideally by their GP), all of which is centrally run through the union. The innovative way New Zealand's RugbySmart programme has tackled concussion as both a social issue and public health issue utilising a whole system approach has developed a streamlined management process. However, there is a common theme of poor standardised assessment and thus questionable management of concussion by GPs. Despite the principles behind the programme, it is questioned as to whether GPs are best placed to make return to play decisions. A concussion clinic modelled on a typical UK fracture clinic may be more successful managing concussions in line with best practice. Maybe we should copyright that idea!
#RSNLive17 was a thought provoking and insightful day with lots of take home messages. From load monitoring, ideas for training and recovery along with injury prevention strategies: we feel better equipped to support athletes with both their physical and mental health.
For more information visit: https://rsnlive17.com/
Here are also some other recent Rugby BJSM blogs we recommend reading:
Kate Moores (@KLM390) is currently the Medical Lead at Worcester Valkyries Women's rugby while studying for a MSc in Sports physiotherapy at the University of Bath. She has an interest in women's sport, concussion and injury prevention. 
Claire Guthrie (@C6uthrie) has just returned from supporting adventure cyclist Mark Beaumont in his successful world record circumnavigation expedition. When not on her travels she works with student athletes at the University of Exeter and Ocean Physio and Rehab. She is also studying for a MSc in Sports Physiotherapy at University of Bath. 
(Visited 167 times, 1 visits today)