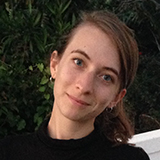 Seventy years ago, the NHS was created with bold principles at its core, two of which are particularly relevant at this time: that it be free at the point of delivery, and that it be based on clinical need, not ability to pay.
The creeping introduction and now extension of healthcare charging is a direct contradiction to these founding principles. The NHS was created to make healthcare accessible to the most vulnerable in society and enable a universal standard of healthcare across the country, not just one that was available to those who could afford it.
Now, increasingly, we hear tale after tale of migrants being deterred from accessing healthcare, either because they cannot afford to pay or because they fear being reported to the Home Office.  
Thompson's case is striking because he has cancer, and doctors and laypeople alike know the importance of prompt action in cancer treatment. The fact that he has received no medical care for this since November casts shame over our profession. We have prioritised ability to pay over clinical need. However, his case is not the first and, while this legislation stands, will not be the last.
Two years ago, researching vulnerable migrant health in Birmingham, I came across a heavily pregnant undocumented woman, terrified that she would be prevented from giving birth in hospital. She had hardly been eating and had no new clothes for her enlarging body. She was saving up her weekly allowance in the hope that this could go towards letting her give birth in a hospital. Of course, she didn't realise that maternity services are classed as "immediately necessary," and that she wouldn't have been prevented from giving birth there. However, after the birth she would have been charged, and even for an uncomplicated delivery this would likely have been in the thousands. Frequently it's that fear of charges that puts people off, and the knowledge that they can't pay prevents them from accessing the care they need.
Additionally, in a controversial recent twist to the story, it has emerged that the Home Office and NHS Digital now share information. Furthermore, there have been cases of GPs being asked to deliver deportation notices from the Home Office to their patients, thereby extending border control duties into healthcare. So now, on top of the worries about charges they will incur, people with precarious immigration statuses have an additional fear of being reported to the authorities.
We have been fed the story that these new charges are essential measures to generate money in a cash-strapped NHS. This story is disingenuous, not least because so-called "health tourism" accounts for just 0.3 percent of NHS spending. Moreover, undocumented or destitute migrants are amongst the poorest in society; as a business model it is nonsensical to try and squeeze money from this group who simply may not have the money to pay.
Secondly, in the long-run these healthcare charges are actually more costly to the NHS. With the charges extended into certain forms of community care, people may be deterred from visiting their GP. We know that patients with poor access to primary care present to A&E more often and may present with more complex health issues that are harder to treat, worse for the patient and for the NHS. Using Type 2 diabetes as an example, early diagnosis and treatment may involve lifestyle changes and oral medications, which are better for the patient and cheap for the NHS. If it is never picked up, that person may present years down the line in a hyperglycaemic crisis, needing a diabetic foot amputated or in renal failure: terrible for the patient, and also incredibly expensive for the NHS.
To me, it is clear that this is not about cost-saving, but that it is a further attempt to extend the "hostile environment" towards migrants into everyday life. These charges, and the extension of charging into community care will further deter some of the most vulnerable members of our communities from accessing the healthcare they need.
The GMC's Good Medical Practice sets out standards that should be expected of every doctor in the UK, which I believe are being infringed upon by the charging regulations and data sharing. Firstly, "Make the care of your patients your first concern"; over and above, our duty is to care for our patients, not to base this care upon their entitlements. Secondly, "Never discriminate unfairly against patients"; rather than treating all equally, we are now complicit with this form of discrimination, based on immigration status and ability to pay. Finally, "Respect(ing) patients' right to confidentiality" is entrenched in the Hippocratic Oath and underpins every doctor-patient relationship. The news that patient information is now being shared with the Home Office is alarming, and an undeniable breach of privacy.
I believe that charging within healthcare is wrong, and that as doctors we should treat all patients equally. We should never have to be put in the position of deciding whether someone is eligible for healthcare, and should maintain the confidentiality that our patients bestow in us. First and foremost, we are doctors, not border guards.
Irial Eno is a junior doctor working in the West Midlands. She has a long-standing interest in refugee and migrant health and has researched and taught on the issue. She does voluntary work with migrants in Birmingham and is the founder of the Birmingham branch of Docs not Cops.
Competing interests: None declared.