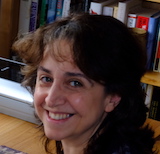 An evaluation of the UK's pathology capacity by Cancer Research UK (CRUK) has identified that over the next 5-10 years "there is likely to be a severe crisis." The report highlights a 4.5% year-on-year increase in the number and complexity of histopathology requests since 2007/08; the majority of which are for the investigation of cancer. This increase in demand is having a negative impact on turnaround times; which in turn impacts the lives of patients and their families. One of CRUK's recommendations is for NHS Trusts to invest in digital pathology to address these challenges and "future-proof" histopathology services.
The digital pathology process uses slide scanners to generate high resolution digital images from the slide-mounted tissues sections that are conventionally examined under a microscope. These images are accessible via secure servers and can be viewed and shared by pathologists anywhere in the world.  Importantly, the experience of services that have made the switch to digital pathology demonstrates a faster diagnostic service. Nationally, digital pathology is starting to be discussed more widely. Professor Sir John Bell's "Life Sciences: Industrial Strategy," states that pathology is "ripe for innovation" and that "modern tools should allow digital images to replace the manual approach based on microscopy" thereby facilitating developments in Artificial Intelligence (AI) and improved diagnostics. Therefore, digital pathology should be recognised not only as an essential part of the diagnostic pathway, but as a driving force that is part of the national life sciences research and development strategy. Investing in digital pathology will contribute to expertise-led exports, job creation, and economic growth. However, while there are notable exceptions in the UK, it is still the case that few NHS departments are using digital pathology, and there is an absence of a UK wide strategy for its implementation.
The Scottish Pathology Network has the most definitive of the national digital pathology strategies in the UK, and provides a vision for a network of pathologists trained to report digitally by 2021. The digital pathology strategy from Pathology Network Northern Ireland, NHS England and NHS Wales ranges from no strategy (Northern Ireland), to validation projects with plans for national scale-up (Wales). The Royal College of Pathologists has issued a "Diagnostic Digital Pathology Strategy", but it is too timid and far too introspective. Its attention is focused on pathology laboratories and pathologists. It focuses too much on the present rather than preparing to shape the future.  For example, the strategy aims for "every laboratory to have easy access to a high throughput scanner." However this does not challenge ourselves to re-imagine diagnostic service delivery for the future.
There is no mention of patients; surprising given that 70-80% of what happens to a person in hospital involves pathology. There is no mention of surgeons, oncologists, radiologists and other stakeholders, beyond professional bodies even though pathologists work in multi-disciplinary teams. The strategy states that the efficacy of digital pathology as a diagnostic tool needs to be demonstrated, but progress is already being made by early adopters of the technology. We should instead be establishing secondment opportunities for pathologists and biomedical scientists to learn from the experience of services who have successfully implemented networked digital pathology solutions, such as in the Netherlands and IDEXX.  Ensuring the security of patient data is central to the acceptance of the technology. A national strategy should include a view on how we are going to achieve and police this. It will also require appropriate IT infrastructure and support in the NHS.
The obstacles to adopting digital pathology range from technical issues, financial constraints, to a reluctance to change. A recent editorial in JAMA suggested that pathologists may need to change their job titles to "Information Specialists." They argue that "pathologists need to plan for a future in which artificial intelligence is part of the healthcare workforce." Implementation of digital pathology should therefore not be the domain of a histopathology department alone. The future of diagnostic services is an integrated platform bringing together multi-source diagnostic data; supported by a stronger connection between universities, the NHS, and industry to foster innovation and ensure that diagnostic technologies meet our needs. How else can we achieve the vision of precision medicine, the promise of computational pathology and AI, and improved diagnostics and therapeutics for our patients?
Samar Betmouni, director of Clinical Pathology, Deputy Director of Digital Health Enterprise Zone Academic, University of Bradford.
Competing interests: SB is has led on Masters level module in Digital Pathology and is currently developing this into a CPD programme. Member of Philips EU Advisory Board 2016-2018, honorarium paid to University of Bradford. Contract with Philips for supply, installation and partnership; no payment received for this, contract is with University of Bradford. Memorandum of Understanding between University of Bradford and iGene, no payment received, but lead this project. Research grant from Guangzhou District Development Fund to validate a UK-China digital pathology network.