Deregulation is benefiting the few while harming the many by putting profits over public health and safety, says Chris Simms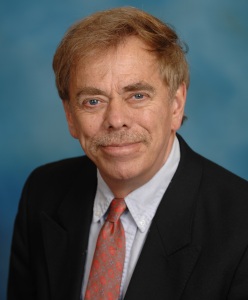 Deregulation is at or near the top of the neoliberal agenda in most liberal democracies, inspiring governments to cut back their regulations and free up the private sector to flourish as it will. However, for many observers deregulation is undermining democratic processes to benefit the few and producing results to the detriment of many. The colossal disasters seen in Houston, Florida, and Grenfell are (or ought to be) reminders of this.
As was noted recently in an editorial in The BMJ, "if public health is concerned with the prevention of illness, injury, and premature death" it must help to address the political and social determinants of health that underlie disasters like these. And those who would champion public health mustn't turn away from speaking truth to power—to those that set the narrative, control the media, silence the powerless, and make the rules and regulations.
Houston and Florida, recently hit by hurricanes Harvey and Irma, have been described as ticking time bombs due to intense population growth and the unwise, unregulated development of coastal areas set against a background of global warming. Scientists characterise the floods as a design problem: Houston is a city built on cement sprawling onto coastal prairie land, and Florida has absurdly erected high rises on barrier islands and marshes, swamps, and wetlands. Both are also marked by governance that has in recent years ignored the environmental vulnerability of these regions and encouraged development in its place.
As has been described elsewhere, Houston is a city organised "around one principle: unfettered development. Houston has no zoning regulations." Research reports by Texas A&M University that focused on the development of Greater Houston's wetlands describe a city disinclined to embrace an effective regulation process. One study showed a loss of 70% of Greater Houston's  wetlands between 1992 and 2010, another revealed a half hearted process for approving permits, and another showed widespread disregard for fulfilling permit conditions.
Despite environmental warnings by experts, the previous head of the Harris County Flood Control District (in Houston) criticised scientists and conservationists for being "anti-growth," complaining last year: "They have an agenda . . . their agenda to protect the environment overrides common sense in a lot of cases."
Meanwhile, analysts warning of the greatly increased risk of disaster in Tampa, Florida (along with other US coastal cities) are ignored by government and industry. As was a 2013 World Bank and OECD analysis of 136 cities at risk of floods and storm surge, which placed Tampa and Miami in the top 10.
In 2011 Florida's governor led a campaign of deregulation: eliminating the state watchdog agency presiding over development, cancelling a landmark growth management law, and devolving power to business dominated local government. An official with the International Code Council observed that local "jurisdictions don't want to take the time, effort, or political capital or money to invest in improving their [building] codes," even though this neglect shores up environmental problems for the future.
The Florida Center for Investigative Reporting also claimed that the governor allegedly enforced an unwritten gag on state employees, including Department of Environment (DEP) employees. For example, one DEP employee said "We were told by the regional director that we were no longer supposed to say 'global warming,' 'climate change,' or 'sea level rise"—an echo of President Donald Trump's recent silencing of employees at the Environmental Protection Agency.
Indeed, for those hoping for national leadership to halt this kind of careless development, Trump's election as president seems to put an end to that prospect. A month before the floods, he signed an executive order to reverse Barack Obama's tightened regulations for flood standards. He had argued that "This over-regulated permitting process is a massive, self-inflicted wound on our country—it's disgraceful—denying our people much needed investments in their community." I would  query the phrases "our people," "over-regulated permitting process," and exactly what is "disgraceful."
Elsewhere, the wildfires that have raged around the world over the past year (from Canada to southern Europe) prompted the journal Nature Plants to last month publish an editorial focusing on how these "natural events" are being converted into "unnatural disasters." It stated that the interactions between urban planning, global warming, and forest management "are conspiring to make the relationship [between humanity and nature] ever more destructive."
London's Grenfell fire is the antithesis of a natural disaster, yet it and the charred skeleton of the tower are stark reminders of the risk of ignoring evidence based rules and regulations and the complaints these oversights generate, while instead decrying red tape and clamoring for a "bonfire of regulations."
Although neoliberalism is couched in the concept of "freedom," we have to ask what kind of freedom it offers and who it benefits. For those concerned with "the prevention of illness, injury, and premature death," whether individually or as a group or association, they need to call out those who seek to put profits and growth over public health and safety. There are few new lessons to learn from these natural events and unnatural disasters. What does begin to emerge though is that failing to heed those lessons that have long been available will yield more frequent and profound events than most of us have seen before.
Dr Chris Simms teaches at Dalhousie University, School of Health Administration, Halifax, Canada; he spent many years living and working in Africa's health sector.
Competing interests: None declared.