Alastair K Denniston and Xiaoxuan Liu
"Why is it so hard for you guys to have us in the room?" a patient asked. Addressing an audience of leading eye researchers, UK funders of research, patient and public engagement teams, the medical media and policy makers, she was one of several patients participating in a recent workshop on "The Patient Voice in Ophthalmic Research" held at the University of Birmingham. This workshop was set up to bring together the major stakeholders in ophthalmic research in recognition that the "patient voice" is projecting poorly to the rest of the scientific community, and that a collective effort is needed to encourage patient-centricity in research.1
An early message from the meeting was that the traditional dominance of the clinician, and their reliance on external visual function tests, has led to a disconnect between the clinical "mechanistic" view of the patients' visual problems and what patients actually experience. Patients with sight loss or other eye problems spoke of the range of other challenges which are not well acknowledged by clinicians and researchers. These include psychological, emotional, and social challenges stemming from both the disease, and its treatment. The eye specialist may tell the patient, "You're doing well, the treatment is working—your visual acuity has improved." To which the patient replies, "But I can't see any better. That chart is completely different to real life. I still can't drive, and these tablets you have given me make me feel sick all the time."
But as debate and exchange at the workshop showed, there has been a culture shift and the patient voice has started to transform the ophthalmic research agenda.2 We heard from patient charities and societies about their experiences, from setting up a group and recruiting patients and clinicians, to forming priority setting  partnerships, co-funding research projects, and setting up national registries and biobanks.
One of the most exciting aspects of the day was hearing patients and other participants share examples of best practice, and seeing the "light bulb" reaction from others in the audience of "that's brilliant—we could do that too!" An example of this is when dealing with a rare disease. Annie Folkard talked of how her experience as a patient, with a rare form of eye inflammation, had led her and another patient to set up the Birdshot Uveitis Society. She described how despite being a condition that "no-one had ever heard of," the group took on the role of a communication hub to connect patients, clinicians, and researchers. In partnership, the group worked together to identify research priorities and identify the blocks to research in this area, and then started systematically dismantling these blockages and raising the profile of the condition. Examples included partnering with the UK's leading eye research charity (Fight for Sight) to set up and administer a "small grant" stream and their funding of a research nurse to set up a national registry and biobank as a resource for the whole community. We also heard from Kate Gilbert, project lead for Polymyalgia Rheumatica & Giant Cell Arteritis UK. She retired from a senior academic role to work closely with the patient-led organisation. She strongly advocated that patient groups are first and foremost for supporting the patients they serve, but that they are effectively hugely underutilised research networks. She also highlighted that whilst patient societies were often keen to "fundraise for research," they were often dismayed when they discovered just how expensive it is.
So who decides the direction of our research? The importance and challenges of the patient voice in priority setting was a recurring theme of the day. Krystal Hemmings, lecturer in Biomedical Sciences and Public Health, is research representative for Idiopathic Intracranial Hypertension (IIH) UK. She discussed the key role of patients in setting the research agenda, as illustrated by the partnership between IIHUK and the James Lind Alliance. She reflected that the priority setting process brings together patients and clinicians to offer a wide range of views, but requires heavy time and cost commitment from all parties.
An important point raised among the audience was that qualitative research may be under-valued in some parts of the scientific community, and that this inhibits research into the patient experience. In order to capture the patient voice on a collective and individual level, data collection is often conducted through interviews and surveys. Patient societies recognise the importance of qualitative research, and emphasise that it should hold equal weighting as quantitative research, rather than being seen as an adjunct. The group agreed that it should not be a question of changing this research to become "more acceptable to the research hierarchy," but rather it should receive recognition by the importance of its content.
So, is it so hard for us to have patients "in the room?"
This was the first workshop within the ophthalmic community dedicated to "the patient voice," and not only did it give opportunity for the patient to "be in the room," but it allowed them to take centre stage and engage directly with the major stakeholders in ophthalmic research. There is clear consensus among the group that more work is needed to encourage patient-centricity in medical research, but there are encouraging signs that the ophthalmic community are seeking to ensure that the patient is "in the room."
Acknowledgement: The Patient Voice in Ophthalmic Research Day was held on the 12th July and was jointly sponsored by University Hospitals Birmingham NHSFT, the University of Birmingham and the NIHR Biomedical Research Centre (Moorfields Eye Hospital/University College London).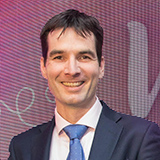 Alastair Denniston is consultant and Hon Professor of Ophthalmology at University Hospitals Birmingham/University of Birmingham. He is the Ophthalmic Lead for the University of Birmingham's Centre for Patient Reported Outcomes Research (CPROR). Professor Denniston and CPROR Director Mel Calvert co-chaired the Patient Voice in Ophthalmic Research workshop.
Conflicts of interest: AD receives a proportion of his funding from the National Institute for Health Research (NIHR) Biomedical Research Centre based at Moorfields Eye Hospital NHS Foundation Trust and UCL Institute of Ophthalmology. The views expressed are those of the author(s) and not necessarily those of the NHS, the NIHR or the Department of Health.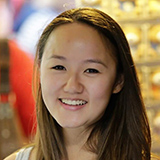 Xiaoxuan Liu is a junior doctor and a PhD student in ophthalmology at University Hospitals Birmingham NHS Foundation Trust.Conflicts of interest: None.
References:
Dean S, Mathers JM, Calvert M, Kyte DG, Conroy D, Folkard A, Southworth S, Murray PI, Denniston AK. "The patient is speaking": discovering the patient voice in ophthalmology. Br J Ophthalmol. 2017 Jun;101(6):700-708
Rowe F, Wormald R, Cable R, Acton M, Bonstein K, Bowen M, et al. The Sight Loss and Vision Priority Setting Partnership (SLV-PSP): overview and results of the research prioritisation survey process. BMJ Open. 2014 Jul 23;4(7):e004905