The new contract for junior doctors poses many challenges, but it's possible to use its terms to achieve a safer and fairer NHS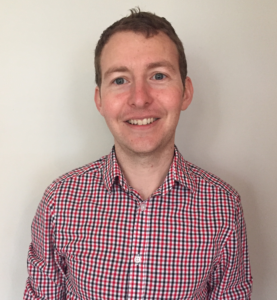 Last year, like many junior doctors, I participated in strike action over changes to the contract in England. A few months later, after achieving my certificate of completion of training (CCT), I was appointed as the guardian of safe working hours (GSWH)—a new role that was born out of the contract negotiations.
After seven months in this post, I've come to recognise that the new contract for junior doctors poses many opportunities and challenges, but that it's possible to use its terms to achieve a safer and fairer NHS.
During last summer's contract negotiations, it became apparent that the grievances of juniors ran deep, and the extraordinary unity of purpose achieved raised expectations that in the end could not be met.  Consequently, concessions made by the BMA, like the loss of pay scale on changing specialties and extended plain time, have been difficult to swallow. For many, the "flattened" pay structure—with less wage differentiation between junior and senior trainees—feels wrong.
By imposing the contract, the health secretary Jeremy Hunt managed to appear steadfast. However, I suspect that posterity will deem the outcome to have been a victory for the doctors. Hunt was forced to accept a contract that achieved few, if any, of his stated aims and which introduced new protections and rights for trainees.
In the guardian of safe working hours, juniors now have an advocate with clout in every trust who is answerable to them through the junior doctors' forum. Juniors also have an agreement about the training they should receive in their work schedule and the ability to seek redress for missed training or overtime through exception reports.  These are powerful tools, but they rely on engaged trainees who are prepared to speak up.
This is perhaps made more difficult when morale remains low. Working conditions in acute trusts are often intolerable and staff shortages frequently place junior doctors in frightening situations. A culture that is reluctant to allow trainees to plan a personal life—for example, to be able to book leave to get married—remains widespread.
One criticism made of the new contract was that any protections would simply be flouted. Enforcing the rights established by any contract requires employees to challenge breaches. In their guardian, trainees should find a committed and influential friend who has the power to weigh in on their behalf and call foul when protections are breached. But junior doctors must speak up to allow guardians to champion trainees' interests.
Another criticism of the new contract I hear frequently is that—by encouraging trainees to clock out on time—it is a threat to professionalism. The NHS currently relies on vast quantities of unpaid overtime and too often training is readily sacrificed to service need. Yet a system that relies on the willingness or ability of fatigued staff to donate extra hours, every day, is not good for patients.
Despite frequent rota gaps, in most cases the dedication of staff has been enough, so far, to protect patients. But we should not be complicit in allowing this "making do" to mask a highly precarious situation. Exception reporting is a way to systematically demonstrate gaps and the threats to patient safety that these represent.
At a conservative guess, I'd say that most acute trust doctors can expect to work at least one extra hour a day. Taken over a 40 hour week, we could say that there are at least 12.5% more labour hours to be performed than there are doctor hours paid for—even before rota gaps are taken into account. Telling doctors to exception report can seem pointless when we know that there are a great deal more doctor hours needed than are rostered. Yet although we all know this, we cannot yet demonstrate how many doctor hours are required to staff the NHS. Exception reports are a way to gather this evidence. With high quality workforce information, we can advocate for improvement.
While increased numbers of doctors and nurses are a long way off, there is a great deal of scope for improved supporting roles. As a junior doctor, a frustratingly small proportion of my time was spent performing tasks relevant to medical training. It's not hard to see how high quality workforce information, derived from exception reports, could be used to build business cases for expanding other roles. Financial penalties might be the incentive that trusts need to steer them away from the false economy of using doctors as phlebotomists and ward clerks.
Consultants and staff grades may feel justifiably wary of a transfer of work out of trainees' rotas—at least in the short term. Yet this should be the impetus for consultants and staff grades to insist that their own hours and development needs are acknowledged in contract negotiations and to join a profession wide movement to push for adequate staffing.
The contract has not, at a stroke, remedied the problems faced by junior doctors. But its terms provide tools to fight for a safer health system with appropriate levels of staffing and more tolerable working conditions. My advice to juniors is to join your junior doctors' forum, get to know your guardian, and exception report. Use the contract to take control.
Stephen Bradley is a GP and clinical research fellow. He was a guardian of safe working hours from November 2016 to June 2017. Twitter @DryBreadnRadio
Competing interests: I have read and understood BMJ policy on declaration of interests and declare the following interests: I was a guardian of safe working hours from November 2016 to June 2017.