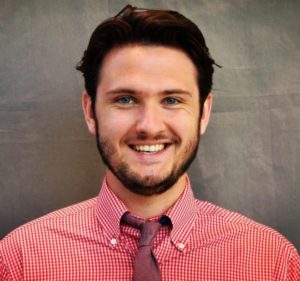 Since the enactment of the Affordable Care Act (ACA, or Obamacare), the number of uninsured individuals in the United States decreased from 49 million in 2010 to 29 million in 2015. While the American press and political debate remain focused on the shortcomings of the ACA's Health Insurance Marketplace, relatively little attention is paid to the status of the expanded Medicaid program—the ACA's mechanism for providing health insurance at no or little cost for Americans on low incomes.
Such disregard is worrisome considering that, under the ACA, upwards of 11-15 million of the newly insured Americans have gained health insurance coverage through Medicaid expansion, even though only 31 states opted to expand it per the ACA.
Even more worrisome, the scent of political skullduggery is in the air. Despite the nascent successes of the expanded Medicaid program, several clever states headed by Republican governments are contemplating how to reverse course via Section 1115 of the US Social Security Act, so that they can alter their Medicaid programs (known as a Medicaid demonstration waiver) and request monthly payments from most Medicaid beneficiaries whom otherwise receive healthcare at essentially no cost under the ACA model.
Ohio is one such state. In June 2016, the state of Ohio submitted an application for a Section 1115 demonstration waiver program known as Healthy Ohio HSA (Healthy Ohio) to the Centers for Medicare and Medicaid Services (CMS).
The CMS denied the application proposal in September. For now, the state's traditional expanded Medicaid (Medicaid Expansion) program remains intact—through which over 600 000 adults have obtained coverage.
The CMS's decision is significant not just on its own, but for the precedent it sets. The Healthy Ohio decision represents the first time that the CMS has reviewed (and the first time it's rejected) an application from a state that has already implemented traditional Medicaid expansion pursuant to the rules of the ACA.
Just as no two Medicaid programs are the same, no two 1115 demonstration waiver programs are alike. Yet the CMS's decision about the fate of Healthy Ohio provides key insight into how the agency will react to pending and forthcoming 1115 demonstration waiver applications submitted by states (such as Kentucky and Arizona) that have already implemented Medicaid expansion.
During the state's public commentary period, over 900 organizational stakeholders (for example, providers, hospitals, health plans, advocacy groups) provided feedback. Eighty four per cent of these 965 respondents identified potential patient related consequences of replacing ACA's Medicaid with an alternative program, arguing that Ohio's proposed new program would limit access or disrupt coverage for low income Ohioans.
However, there was also a majority of respondents who made organization related appeals, regardless of concerns over access to care. Over 50% of respondents focused on how the proposed Medicaid program changes would be (a) administratively burdensome for providers and payers and (b) would interfere with continuity of care—particularly for services that have required providers to address new organizational care coordination and integration arrangements under the ACA.
Just two years into their implementation of the state's ACA Medicaid expansion, the majority of respondents expressed concern about the substantial logistical changes the Healthy Ohio program would provoke for organizations and institutions.
But can organizational needs alone influence the CMS's decision making on a 1115 demonstration waiver outcome?  The specific criteria by which the CMS determines whether the objectives of Medicaid/ the Children's Health Insurance Program (CHIP) would be satisfied by a waiver program like Healthy Ohio include: Does it
Increase and strengthen overall coverage of low income individuals in the state;
Increase access to, stabilize, and strengthen providers and provider networks available to serve Medicaid and low income populations in the state;
Improve health outcomes for Medicaid and other low income populations in the state; or
Increase the efficiency and quality of care for Medicaid and other low income populations through initiatives to transform service delivery networks.
Indeed, criteria 2 and 4 require the CMS to consider how proposed programs would affect providers, provider networks, and their subsequent ability to deliver an efficient and quality service. According to the 965 organizations who provided commentary on Ohio's 1115 demonstration waiver application, the proposed Healthy Ohio program would have not only decreased enrollment and access by those who receive coverage under the current Medicaid program, it would have also intentionally imposed inefficiencies and increased costs upon community healthcare providers and local health systems.
In a letter to Ohio Medicaid Director John McCarthy, the CMS encouraged Director McCarthy to continue upon the progress Ohio has made under the 2014 Medicaid expansion and the state's commitment to "strengthening delivery systems." In effect, the CMS's ruling perhaps signals that it will reject any Medicaid waiver applications that create burdens on program beneficiaries and/or providers, which in turn create barriers to patients accessing care. As such, states should anticipate the rejection of any proposal calling for underserved beneficiaries to put more financial "skin in the game."
The CMS's rejection of Healthy Ohio may further set the precedent that evidence of clear, convincing, and widespread burden to organizations alone (even without harm to those accessing care) may be grounds for rejecting an 1115 waiver proposal.
Evan Goldstein is a health services management and policy doctoral student at the Ohio State University in Columbus, Ohio, US. He completed his MPhil, public policy, at the University of Cambridge where he was a Cambridge Trust Scholar. Before returning to the US, Evan conducted global health advocacy strategy evaluation for the prevention of noncommunicable diseases department at the World Health Organization.
Competing interests: I have read and understood BMJ policy on declaration of interests and declare the following interests: None.