"They fuck you up, your mum and dad. They may not mean to, but they do." Was Philip Larkin right, and if so, are state-funded parenting classes the answer? Or should we be offering all children, regardless of their background, access to a state guardian from birth to 18 to help safeguard their wellbeing?
One apparent problem, two potential solutions. John Ashton, outgoing president of the UK Faculty of Public Health, told The Times that between 10-15% of school-leavers are in trouble emotionally or mentally, with one child in ten having a mental health problem.
Dutch families, he claims, have breakfast table conversations about sex that would make us blush in the UK, a legacy of "Victorian prudery." In contrast, our teenagers turn to online pornography, creating unrealistic expectations and undermining mental health.
It's not just parents from disadvantaged backgrounds who struggle to raise children, he adds, saying: "There's some terrible parenting among wealthy people who neglect their children and spoil them in other ways."
Ashton wants to see the public health role of midwives strengthened and an extension to antenatal classes. UK prime minister David Cameron talked of state run parenting classes and of them being seen as an "aspirational thing for families to attend."
The move, first mooted in January this year, is likely to enrage those fearful of "a nanny state," said much of the news coverage. In Scotland, where the government is due to introduce a "Named Person" policy from 31 August, the rage has already erupted.
What does being a named person entail, and why does every child need one? It is, according to the Scottish government website, "a central point of contact if a child, young person or their parent(s) want information or advice, or if they want to talk about any worries and seek support. They can also, when appropriate, reach out to different services who can help."
What types of professionals are we talking about here? GPs are not mentioned. In the case of preschool children, health visitors are suggested. At school it will be a teacher. But the types of teacher most talked about as potential named persons include head teachers, principal teachers, and guidance teachers.
It is not clear how many children will be allocated to them, but health board and local authorities will have a statutory duty to provide one until a child reaches 18.
What about children who leave school at 16? Glasgow youth worker Simon Knight told The Herald newspaper the single point of contact idea was a "rotten" policy. Knight, who is due to be a named person for school-leavers, said: "Because it is a legal obligation and because no-one wants to get blamed, minor issues will be prioritised over other important work."
A spokesperson told Dundee's Courier newspaper that in the Highland region where the named person was piloted, there was a reduction in staff workload. Local authorities will get an extra £9.8 million in 2016-17 to address workload issues while the new systems are bedding in, along with guidance on arrangements over the holiday periods.
But is the legislation yet more "ill conceived nannying" from the SNP administration, wanting to control the lives of ordinary Scots who don't need or want it? This question was asked of panelists during last week's BBC Radio 4's Any Questions programme, broadcast from Edinburgh.
In a sense the question has already been answered. A Survation poll of 1024 adult Scots earlier this month found 64% thought it was an "unacceptable intrusion" into family life.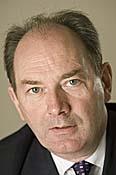 Former Conservative Scottish secretary Lord Forsyth (pictured left) told Any Questions: "I think this is the most sinister piece of legislation that I have seen in more than 42 years of politics.
"It is gross intrusion by the state. Of course there are terrible cases of child cruelty. The resources should be concentrated on those people who are failing parents.
"It's no job of the state to come into peoples' homes and intrude into how they bring up the children. It is a positively Leninist concept."
Scottish Labour supported the concept in principle, but in the face of opposition from parents and practitioners has called for a pause to allow The Children and Young People's Commissioner to look at the legislation and recommend changes in a bid to gain their support.
Why is this not an option? The UK's first woman prime minister Margaret Thatcher was famously "not for turning, " but her Tory successor David Cameron regularly performs U-turns in the face of opposition or the emergence of new evidence – badger culls, pasty taxes, selling off forests etc. Would it not ultimately strengthen the reputation of Scottish First Minister Nicola Sturgeon if she announced at least a pause, as Labour has suggested?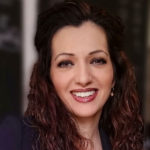 SNP MP Tasmina Ahmed-Sheikh (pictured left) told Any Questions that the Named Person policy had the support of children's charities and Police Scotland, adding: "There are obviously strong views on this issue but I think we can coalesce around the idea that everybody wants the best for our children and wants to make sure they are all safe.
"Nobody is taking any responsibility or importance away from patients. Even despite social workers and the systems we have in place, youngsters slip through the net and we should do whatever we can to ensure that doesn't happen."
The most recent child abuse tragedy to reach the Scottish courts was last month, when Rachel Fee and her partner Nyomi were found guilty of murdering Rachel's two-year-old son Liam in Fife.
The jury heard an admission from social workers that the toddler had "fallen off their radar."
Today's leader column in The Times calls on society to "confront the understandable problem of parental resistance to being told what to do."
The Scottish government seems to be displaying similar resistance.
See also: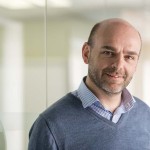 David Payne is digital editor, The BMJ