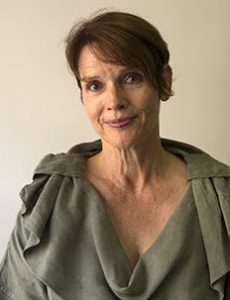 In the same month in which British journalist Sally Brampton died at age 60 after purportedly walking into the sea near her home on England's south coast after decades of crippling depression, the Royal Opera House staged a new opera by composer Philip Venables at the Lyric Hammersmith. 4.48 Psychosis is based on playwright Sarah Kane's last work, completed shortly before she committed suicide by hanging herself in 1999 after a long history of clinical depression. She was 28.
The performances follow a three year residency for Venables at the ROH and Guildhall School of Music and Drama. This won't be a bundle of laughs, you might think—but this is not to say that there aren't elements of wonderful humour in the intelligent and intricate musical score for six voices and 12 players—the dialogues between patient and doctor, enacted by two percussionists using different instruments alongside text projections, are one example.
The action takes place in a bleak consulting room with a claustrophobic atmosphere that resembles a prison at times with its stark lighting. Chairs are occasional props, and at some point a deluge of items of clothing rains down on the cast. The grey-clad female singers perform magnetically; their singing is superb and nuanced, and although the play does not specify one protagonist, we quickly understand who the "main" patient and the doctor are—and their interactions have to be among the most frustrating and heart-wrenching elements of the opera. On the one hand, a patient whose condition is not alleviated by any medication and who is increasingly desperate in her search for a solution to her state, and on the other, a psychiatrist, whose competence and sympathy, combined with her professional helplessness and ineffectualness, occasionally makes way for impatience and a desire to withdraw and get on with her personal life.
The shimmering score, the choreographed moves of the singers, and the (often projected) words work well together, in verses and prose, staccato rhythms, and rich polyphonic sounds. During moments of "silence," lighter music (muzak?)—probably recorded—was playing in the background, making me wonder whether this was somehow happening in the main character's mind. Or maybe in my own mind? The production was incredibly tense, and every crisis that the protagonist experienced seemed worse than the preceding one, her sense of isolation, anger, and hopelessness more acute, her withdrawal into her despair more final. She sings about a previous suicide attempt by taking an overdose of her multifarious medications; this had been unsuccessful.
In the audience, I sensed how it would end, what was going to happen, while at the same time hoping it wouldn't: the protagonist climbed on to a table and formed a noose, followed by blackout and curtains. It felt difficult to applaud after such an unremittingly bleak 90 minutes, but the performances and staging had been absolutely superb. The operatic format was an absolutely inspired choice as the words were rhythmical and music can convey emotions that words cannot, or convey them differently. Outstanding!
Birte Twisselmann is web editor and obituaries editor, The BMJ.