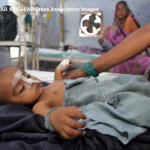 • What is dengue fever, and who gets it? What are its causes, and can it be prevented? Our latest clinical review provides an overview of the current evidence, including the diagnosis, management, and complications of this globally important infection.
• Blogger Alison Criado-Perez is the medical team leader on board the Phoenix, a search and rescue vessel in the Mediterranean run jointly by @MOAS (Migrant Offshore Aid Station) and @MSF. She gives a harrowing first hand account of a nocturnal rescue operation and of how she and her team provided healthcare to several hundred refugees.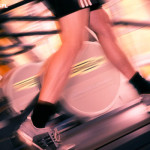 • It's official: exercise is good for you. In a large cohort of 1.1 million young Swedish men, high exercise capacity and muscle strength in late adolescence were associated with a reduced risk of subsequent vascular disease. The researchers also observed a U shaped association of exercise capacity with arrhythmia, but this did not outweigh the lower risk of vascular events with higher exercise capacity.
• What new technologies are likely to emerge that will help patients, and how should we be embracing them? Dave deBronkart, aka e-Patient Dave, blogs about "futurists," people who understand the deep, underlying, fundamental changes that make new things possible.
Birte Twisselmann is web editor and obituaries editor, The BMJ.