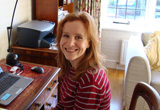 I was sad to hear that support services for new mothers are going to be cut across England. The Guardian reports that breastfeeding classes, home visits from midwives, and "babyfeeding cafes"—where mothers can drop in and talk to feeding advisers as well as other parents—are increasingly being scaled back or cut owing to pressures on local authority and NHS budgets. 
Having recently spent my maternity leave frequenting the local children's centres and meeting other mothers, health visitors, and breastfeeding advisers, I am sad to think that these services might go. They were a lifeline during what could otherwise have been a lonely few months at home. Nothing prepared me for how hard it was going to be to stay at home and look after a baby. Particularly difficult was the isolation and loneliness of it all. Everyone I knew was at work, and even if they hadn't been, with a baby in tow, it's difficult—sometimes impossible—to go out and about, visiting people. And besides, to some people there is no one as boring as a new parent. All I wanted to talk about was my baby—was he feeding enough, or too much? When should he nap? How can I get him to nap? When will he sleep better in the night? What's this rash on his tummy? Why does he keep being sick? Etc, etc. The children's centres were a godsend. They gave me somewhere to go, other mothers to talk to, a way to make friends, and a place to discover that all the other mothers were struggling with the same problems.
The Guardian reports that among children's charities and health experts "there is particular worry that it will worsen Britain's already poor take-up of breast feeding."  I have written before about the challenges of breast feeding, and the need for more support. I was grateful for the advice that I received from feeding advisers and every week I witnessed many other new Mothers coming to the "babyfeeding cafes" to seek advice and support. Undoubtedly they are providing a valuable service. A recent study suggested that increasing breastfeeding rates could save the NHS money and that investing in services that support women who want to breast feed for longer is potentially cost saving, so reducing these services seems like a false economy.
Losing these children's centres will also disproportionately affect poor people and further increase inequalities. They aren't just places for mothers to socialise and learn about breast feeding. The centres that I went to provided a whole range of support—advice about weaning, healthy eating for mothers, baby sensory, baby singing groups, support for new fathers, and so on. Richer parents will be able to afford to pay £11 an hour to go to privately run groups, but that is prohibitively expensive for the vast majority of people, so it is poorer families who will miss out.
And will cutting down on these services really save money? Where will new mothers go for advice if such drop-in centres are no longer running? It seems inevitable that in an era of austerity, with local authorities and the NHS already under enormous financial strain, and with further efficiency savings looming, that services such as these will go. But isn't it likely that already overburdened GP surgeries will have to fill in the gap that losing these centres will create, and is that really cost effective?
Juliet Dobson, blogs editor and web editor, The BMJ.