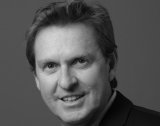 Apparently one in 20 searches on Google are for health related topics. At the moment typing in a medical condition (such as diabetes) on Google produces links to reputable sites and online patient forums.
However, beyond the first page of a Google search, the quality and accuracy of the listed domains becomes more questionable, with searchers running the risk of encountering various snake oil salesmen, quacks, and purveyors of alternative therapies. Furthermore, trying to find out the potential implications of common symptoms can provoke a wave of neurosis, with Googlers believing that their runny nose, cough, or headache are invariably the first symptoms of some rare and lethal condition.
In the UK, the NHS has tried to combat health misinformation on the internet by creating its own database of facts and health advice for common conditions: NHS Choices. In 2014, this website had received over 42 million visits up to the end of November.
Earlier this week, Google announced on its blog that it will be changing the way it responds to health queries, so that medical information will now be displayed directly on its search results page. According to a company spokesperson, Google plans to "show typical symptoms and treatments, as well as details on how common the condition is—whether it's critical, if it's contagious, what ages it affects, and more."
Google has partnered with doctors from the Mayo Clinic in the United States who can curate and review the relevant information for accuracy, with the intention that it will be validated by around 11 different clinicians. Unsurprisingly, these new search results are not intended as medical advice: "What we present is intended for informational purposes only and you should always consult a healthcare professional if you have a medical concern." The new information will be integrated into the Google search engine in the US and Google apps, starting with 400 medical conditions ranging from diabetes to measles.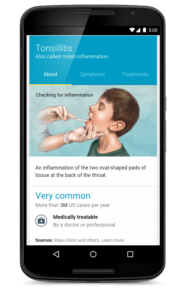 One quirky aspect will be the use of medical illustrations (Google's example pictured left). These have a rather old fashioned feel to them, but will be familiar to generations of medical students brought up on classic textbooks of anatomy. The aim is to use smarter search algorithms to provide more focused and reliable results for common medical conditions.
In the very near future, individuals and their families who are curious about their health will have a choice between online NHS services and Dr Google before even considering making an appointment with their general practitioner. Whether this will reduce the demand on the front door of the health service is unclear but, in the UK at least, there does appear to be a need for more effective health education. Embarrassingly, it was reported this week that Public Health England had issued an advisory warning to supermarkets recommending that they don't display daffodils near fresh produce. It seems that this arrangement risks people confusing daffodils with food, as shoppers have previously mistaken the bulbs for onions, and the stems or leaves for a type of vegetable popular in China.
David Kerr has worn many hats, sometimes at the same time—diabetologist; editor of Diabetes Digest; researcher; and founder of VoyageMD.com, a free service for travellers with diabetes, and Excarbs.com, which focuses on exercise and insulin. He is now director of research and innovation at the William Sansum Diabetes Center in Santa Barbara, California. You can follow him on Twitter (@GoDiabetesMD) and LinkedIn.
Competing interests: The author has no relevant competing interests to declare.