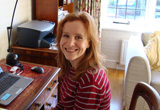 You would have thought that working long hours would leave people with little time left for an after work drink, but according to this meta-analysis by Virtanen and colleagues, people who have long working hours are at higher risk of alcohol use. Editorialist Cassandra A Okechukwu says that the findings of this study add impetus to further regulation of working hours as a public health intervention. She writes that the risks of working long hours cannot be ignored, especially in light of mounting pressure to exclude an increasing proportion of workers from current standards that limit working hours in Europe and other developed countries.
UK readers will have heard the news that Circle Health is to withdraw from its 10 year contract to run the Hinchingbrooke Hospital in Cambridgeshire just three years into the deal. Circle Health was the first private firm to take over the running of an NHS hospital in England in 2012. The company have opted to pull out of the contract as "unprecedented increases" in emergency attendances, funding cuts, and a lack of care in place for patients awaiting discharge have made the contract unviable. The hospital trust has also become the first privately run trust to be rated "inadequate" on patient care by the Care Quality Commission. The news has come as a warning over the involvement of private companies in running the NHS and is in stark contrast to the fanfare with which the deal was originally announced in 2012. At the time it was hailed by many as the way to run the NHS in the future. At a recent editorial meeting The BMJ staff wondered how we had covered it three years ago. A look through the archives shows that our regular columnist, Nigel Hawkes, was not convinced. In August 2012 he questioned whether Circle had really transformed Hinchingbrooke Hospital, and warned that: "It is walking a financial tightrope from which it could easily tumble." It now seems that he was right to be sceptical.
Yesterday my colleague David Payne gave an insight into how we choose our weekly thebmj.com poll. Several ideas were discussed and we went for two polls. We are asking our UK readers, "Should school rugby be made safer?" Read the accompanying editorial and cast your vote on thebmj.com. Our international and US readers can cast their vote on whether widespread screening for hepatitis C is justified. To find out more read the accompanying analysis here.
Juliet Dobson is web editor and blogs editor, The BMJ.