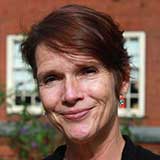 "Why are medical schools attracting so few would-be GPs?" asks Richard Wakeford in a personal view, concluding that the Medical Schools Council is at least partly responsible: "Of 33 members representing undergraduate medical schools just two are GPs, the rest mostly clinician scientists."
His conclusion: "Medical schools must act, and the Medical Schools Council's membership requires obliterative change . . . If the NHS is to survive, we need creative recruitment whereby at least half of new medical students—not an eighth—want to become the GPs of the future." Many of the 14 rapid responses posted to date point out that the job itself will need to be made more attractive in order to attract medical graduates.
At the same time, a new scheme has been introduced that pays GPs in England £55 (€70; $90) for every new diagnosis of dementia over the next five months.
In an open letter to Simon Stevens, NHS chief executive, and Alistair Burns, national clinical lead for dementia, leading doctors and health professionals write: "The introduction of a financial incentive to the making of a diagnosis has broken new ground in the national GP contract and set a dangerous precedent that needs to be urgently reconsidered. The diagnostic process is unique in the doctor-patient relationship because the patient has to trust the doctor's judgment . . . To be given a diagnosis of dementia is challenging when the diagnosis is correct, but to receive such a label incorrectly can have truly tragic consequences . . . The reaction of the general public to the story is a demonstration of the widespread concern that the policy is unethical, and we ask for it to be withdrawn without delay."
Rapid responder Harry J A Longman reminds us of possible competing interests: "In an interview on Radio 4 Today programme on 23 October 2014, about 8.20 am, Simon Stevens named "the Alzheimer's Society and other patient groups (unnamed)" as supporting the policy. They and Stevens are unelected. Was the elected minister consulted? The Alzheimer's Society clearly has an interest, but does it have backers with further interests? We need to know from Stevens."
And general practitioner Ted Willis writes: "It challenges us as GPs to be brave and not to sign up to this foolish scheme, which can only benefit a few politicians and perhaps a few drug companies too . . . If we do not resist this deluge, GPs will increasingly vote with their feet and just leave."
It takes more than financial incentives to make the job of a general practitioner more attractive.
Birte Twisselmann is web editor and obituaries editor, The BMJ.