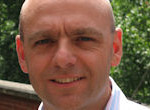 A calcaneal fracture can mean a two year recovery, with a stiff, painful, deformed foot that will not fit into a normal shoe.
How does operative and non-operative treatment for intra-articular fractures compare?
A research team led by Damian Griffin, professor of trauma and orthopaedic surgery at Warwick University Medical School, conclude in their randomised controlled trial that operative treatment by open reduction and internal fixation is not recommended.
The paper "seriously challenges current orthopaedic practice, at least in the United Kingdom" says editorialist Brigitte Scammell, professor of orthopaedic sciences, at Queens Medical Centre, Nottingham.
One in five men and one in four women between the ages of 65 and 74 has some degree of chronic kidney disease, but has the condition been over-diagnosed?
In the past 12 years there has been a considerable amount of research, and an update by the National Institute for Health and Care Excellence (NICE) of its 2008 guidance will limit the number of people in England and Wales who are diagnosed with the condition. Find out more from this summary of its latest recommendations.
Population screening for dementia lacks evidence of benefit, says UK dementia czar, Alistair Burns. Instead the NHS asks GPs to use "case finding" among groups of patients thought to be at higher risk.
Glasgow GP Margaret McCartney dismisses the NHS's current use of case finding as a "fudge" that won't protect the public against false positives and negatives—or society from the injustice of more resources directed towards the least unwell.
On 17 July the HIV/AIDS researcher Joep Lange boarded a plane in Amsterdam to travel as a delegate to the 20th International AIDS Conference in Melbourne.
The plane crashed in Ukraine after apparently being shot down. All 283 passengers and 15 crew members died.
In his obituary Agnes van Ardenne, former Dutch minister for development cooperation, describes him as "a towering example of humanity" who was on a "quest to establish the right to healthcare for everyone . . . everywhere."
David Payne is digital editor, The BMJ, and readers' editor.