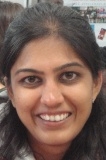 In conversation with my grandmother recently, I travelled nearly 60 years back in time to a village in Rajasthan as she recounted her near death experience during childbirth. Though lately prone to forgetting minor details, she surprised me with a vivid description of the events as they unfurled when she experienced excessive bleeding around the seventh month of her pregnancy. Nearly the whole village was driven into action that night. The local doctor astutely identified it to be an emergency requiring immediate referral to a higher centre. With no motorized vehicle available, a bullock cart was called into action and a bunch of people holding lanterns accompanied her to a clinic in the nearest town. It was a journey of four hours, that takes little under 30 minutes in a jeep today. A stillborn baby was delivered, and my grandmother, still critical, was taken to the nearest city hospital for urgent blood transfusion. With no blood bank, a matching donor was identified and finalized, but did not show up at the last minute. She pulled through however, and emerged, as she says, stronger from it.
I listened without interrupting, overwhelmed by what a woman may have to endure in the process of childbirth. For a moment, I was grateful for the focus of reproductive health programmes, and more recently the Millennium Development Goals, to reduce maternal mortality. For all one knows, there could have been no grandmother, and no me! Things that seem unimaginable to me in this day and age were real circumstances not too long ago. And possibly, in some regions, they still are.
Only last year, I had the opportunity to spend some time at SEWA Rural, a voluntary health organization offering services in a tribal belt in Gujarat. It was heartening to see the "108 ambulances" drive up to the hospital around-the-clock bringing women in labour, and other emergencies from remote areas. The evidence is still divided on promoting institutional deliveries as compared to delivering at home with the support of trained birth attendants. Yet, I believe, incentive schemes for institutional deliveries, and other means such as facilitating basic transport, represent a slow churn of a system that is evolving for the better.
As Gayatri Desai, a gynaecologist at SEWA Rural, explained the choices they and their patients have are at times still limited. A woman in a terminal condition may, for instance, prefer dying in the hospital, among caregivers, and in an environment she is familiar with and trusts, rather than traverse the complexity of a transfer to a higher centre if it offers little material hope. The context in which care is provided is therefore important, she emphasized, and may vary by region, local customs, and individuals.
It is this very context that the Association of Rural Surgeons of India puts forth in demanding that unbanked direct blood transfusion be made legal again for emergencies occurring in rural areas.  Even as licensed blood banks are essential, the fact is these have not become feasible in many parts of our country to date. Yogesh Jain, from Jan Swasthya Sahyog, puts it plainly, "Of course blood banks are desirable, but the best should not be the enemy of the good. In any case, the blood starved rural population needs some bread if there is no cake."
No one size will fit all, and making available multiple solutions which are contextually relevant would make the largest dent.
Patient consent obtained.
Anita Jain is the India editor, BMJ.