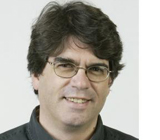 Any day now the Obama administration is expected to release the long delayed Sunshine rule which will determine how drug and device makers are to gather and publish data containing their financial relationships with physicians. At least that is what many companies and consumer advocates are hoping, but a strain of anxiety is noticeable among insiders over the prospect of yet another holdup.
The rule, which became law as part of the sweeping healthcare legislation known as the Affordable Care Act, has been a regular source of intrigue and controversy since it was proposed a few years ago. The agency charged with developing the rule—the Centers for Medicare & Medicaid Services (CMS)—delivered a final version in late November, but the contents have remained undisclosed.
This has set up yet another round of speculation over what the final rule will look like and if, in fact, it will get published next month, as intended. Initially, the Physician Payments Sunshine provision was meant to have been published last January, but details were unresolved and that deadline was missed as drug and device makers began lobbying the CMS for various changes in reporting requirements.
As a result, data collection which was meant to have begun months ago was pushed back until January 2013, although industry and consumer advocates continue to express concerns about the ability to meet timing requirements. To accommodate these complaints, the CMS has now agreed not to require data collection until after the final rule is published, and retroactive reporting will not be required.
Much is at stake. Penalties for violations can range from $1,000 to $100,000. The CMS has estimated it will cost healthcare companies and providers about $224 million in the first year and $163 million annually thereafter to comply. For the moment, the key unanswered question is whether 2013 will, in fact, become the first full year in which the Sunshine rule is in effect.
Before the rule is published, the White House Office of Management and Budget—specifically, the Office of Information and Regulatory Affairs—must give its blessing. This same office last year was behind a move to unravel a key portion in proposed conflict of interest rules that were to be adopted by the National Institutes of Health. This would have required disclosure on publicly accessible web sites.
Consequently, there is concern that still more last minute lobbying for additional changes will delay a final rule yet again. Sources close to the process remain divided over whether a final version of the Sunshine rule will emerge this month, but there seems to be agreement on one thing—the outcome will resemble a Solomonic decision that will make few entirely happy.
Ed Silverman is founder and editor of the Pharmalot blog, and has covered the pharmaceutical industry for 17 years. He previously worked for The Pink Sheet and The Star-Ledger of New Jersey.