Sport and Exercise Medicine: The UK trainee perspective

 –

A BJSM blog series
By Dr. Ajai Seth
Sports and Exercise Medicine Trainee, MBBS, BSc, MSc, MRCS, MRCGP, MFSEM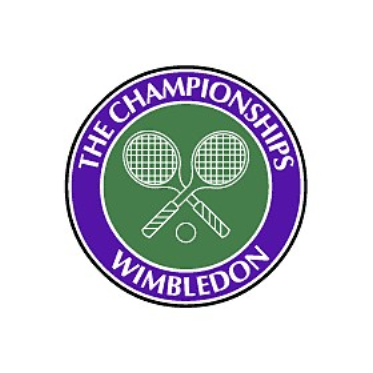 As a life-long avid tennis fan, I was thrilled at the opportunity to spend some time with the medical team at The Championships, Wimbledon. Wimbledon is the oldest, perhaps most prestigious tennis tournament in the world. Held at the All England Lawn Tennis Club (AELTC) since 1877 and currently the only Grand Slam tennis tournament to be played on grass.
Context
Wimbledon is a mass spectator event. Up to 39,000 people can be in the grounds at once. St John's Ambulance provides medical cover for the crowd and most non-player staff members. For player medical care, the The All England Lawn Tennis & Croquet Club Limited (AELTC) employs a medical team for the duration of the Championships. The medical team at the All England club consists of 3 sports medicine physicians, 1 radiology consultant and a general practitioner who works with the AELTC full time (the Club doctor). In addition to this, there is a strikingly large number of other personnel employed by a variety of tennis organisations. For example, LTA, ATP, WTA and the AELTC. They may include physiotherapy, strength and conditioning, podiatry and massage therapy. Furthermore, top players may have their own entourage of coaching and fitness teams. All this adds up to an extremely busy working environment!
As you may expect, the medical team at Wimbledon hold a wide range of responsibilities. The Wimbledon qualifying event takes place the preceding week at the Bank of England sports ground in Roehampton. A whole host of other housekeeping tasks are associated with this event including: communications, dealings with the press, anti-doping and ensuring adequate medical staffing and equipment.
Pre-competition screenings
A change was made to the tennis calendar in 2015, pushing back The Championships by one week. This allows players more recovery time and transition after The French Open, the second grand slam of the year. Players therefore have an opportunity to use The All England Training club facilities prior to the tournament as well as during. These facilities include the use of 2 separate gyms, 22 practice courts, physiotherapy, massage services and 3 hydrotherapy baths, all at different temperatures. There is also offers a pre-competition opportunity for players to present injuries and seek advice from the medical staff. A sports physician may encounter: flares of chronic musculoskeletal injury, acute musculoskeletal injury and management medical conditions.  The majority of injuries presenting at Wimbledon are pre-existing or recurrent.1 Muscle and ligament injuries are the predominant type of acute injury in professional grass court tennis, with ligament and articular surface injuries being less common.1 Often, the player's coach/team will attend the consultation and adjustments can be made to their training schedule. Occasionally players will want advice on whether they are fit to play or need to be rested.
Comprehensive AELTC player care
The vast majority of players rely on the medical expertise and diagnostic skills provided at tournaments as much of their year is spent abroad on tour. Therefore when they know good medical services are available, players may seek medical help for more chronic injuries. At the AELTC, they are able to get onsite ultrasound assessment by a sports physician with and offsite MRI assessment, interpreted by an experienced MSK radiologist. All members of the medical team have a vast experience of tennis medicine and years of medical experience at the Championships.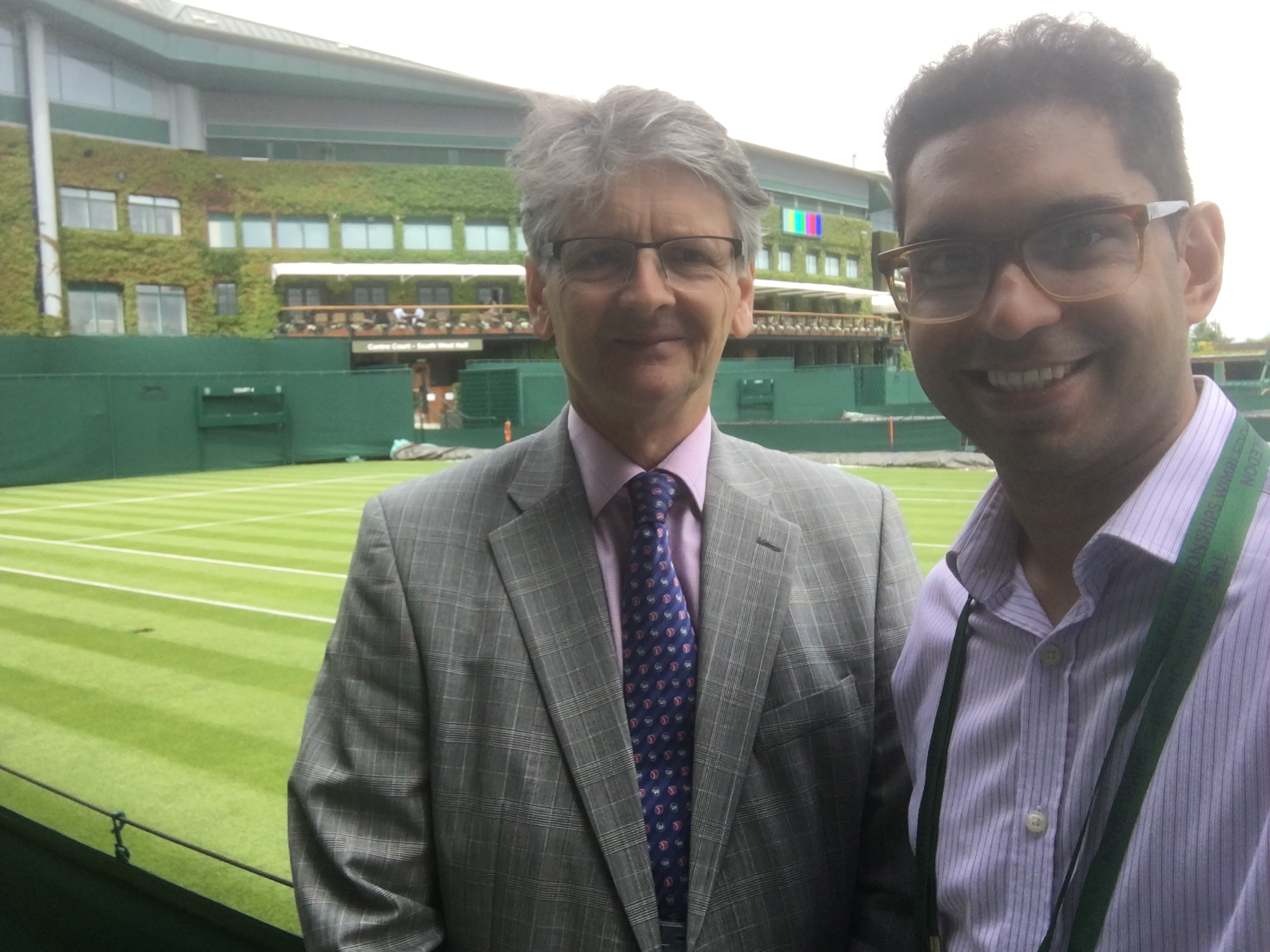 On the ground at Wimbledon
Perhaps one of the biggest challenges at the AELTC is navigation. Anyone who has been lucky enough to visit Wimbledon as a spectator, will have an appreciation for the complexity of the site layout, which includes 41 courts and a multitude of shops, restaurants and bars. Behind closed doors, there is a vast array of corridors, staircases, walkways and underground connections between the buildings. In order to provide effective medical and emergency treatment for players, it is vital that the medical team are aware of how to respond quickly and efficiently to incidents across the whole site with some courts being relatively difficult to access. It is also important to know how best to evacuate an injured athlete. This may not be as simple as it seems with many obstacles to negotiate. For higher profile matches with more media presence, it is not unusual for the doctor to be courtside, for example Finals Day.
Spending time at the AELTC with the medical team provided fascinating insight into what is involved in supporting athletes in perhaps the highest profile tennis tournament in the world. I would like to thank Professor Mark Batt and Dr. Ian McCurdie for this opportunity.
References
Tennis injury data from The Championships, Wimbledon, from 2003 to 2012. I McCurdie, S Smith, P H Bell and M E Batt. Br J Sports Med January 11, 2016
******************************************
Ajai Seth is a Sport and Exercise medicine Registrar and General Practitioner in the West Midlands Deanery. His sporting interests include racket sports, football, athletics and expedition medicine. He is currently Birmingham City Academy and GB para-archery doctor.
Farrah Jawad is a sport and exercise medicine registrar in London and co-ordinates the BJSM Trainee Perspective blog.
(Visited 22 times, 1 visits today)