By Stuart Butler @PhysioButler
Travelling as a Sports Physiotherapist with Team England for the September 2015 Commonwealth Youth Games in Samoa is always an honour but also comes with responsibilities. The games saw up to 1000 young Commonwealth Athletes between 14 and 18 represent their countries and compete for 107 Gold Medals over 9 days. The 2 main venues hosted swimming, archery, athletics, boxing, lawn bowls, rugby sevens, squash, tennis and weightlifting.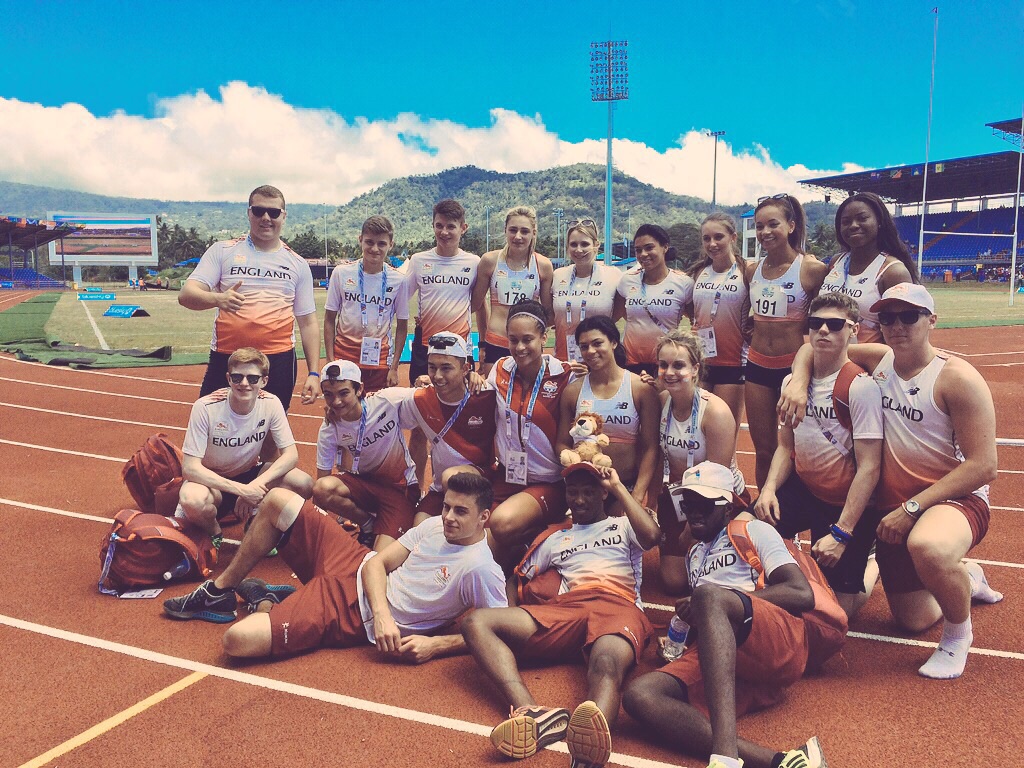 To be frank- physios are a logistical nightmare. We have bags, tables, coloured tape, lucky bandages and magic spray, and you'll often find us lugging it across the airport knocking things/people over as we go. Looking after the athletics team on this (nearly 40 hour) trip to Samoa, apparently meant we needed to pack everything – including the kitchen sink!
And there's the time difference. On landing, we only had 12 hours to resolve our jet lag and get on with the task of competing; we needed to be clever en route to cope and be at our best for competition. Thanks to the wonderful help of Luke Gupta from the EIS, we had a plan: stay up for nearly 36 hours (using some cleverly timed power naps) and put our body-clocks onto Samoan time as soon as we got on the plane. Needless to say it was difficult, but a shower in Hong Kong airport helped, and with the support of the team staff and athletes we really did hit the ground running with very little / no jet lag issues.
We hit the ground running apart from two rather important bags! In transit on our 3 flights we (temporarily) lost two bags of kit, not bad out of nearly 150 items including bags and physio couches, but, as luck would have it, it was the two medical bags that were held up. One was mine (although I had split both my 2 bags in half: half medical / half personal kit – always a useful tip when travelling as a physio with teams). Another physio had also lost their medical bag. Our bags were returned two days later, in the meantime, since we were so remote, we relied on the generosity of others to help. Fortunately, the sports medicine fraternity is very small, and generally very accommodating. We borrowed a few bits and shared kit. Still, I was quite grateful to be reunited with a few shorts and socks.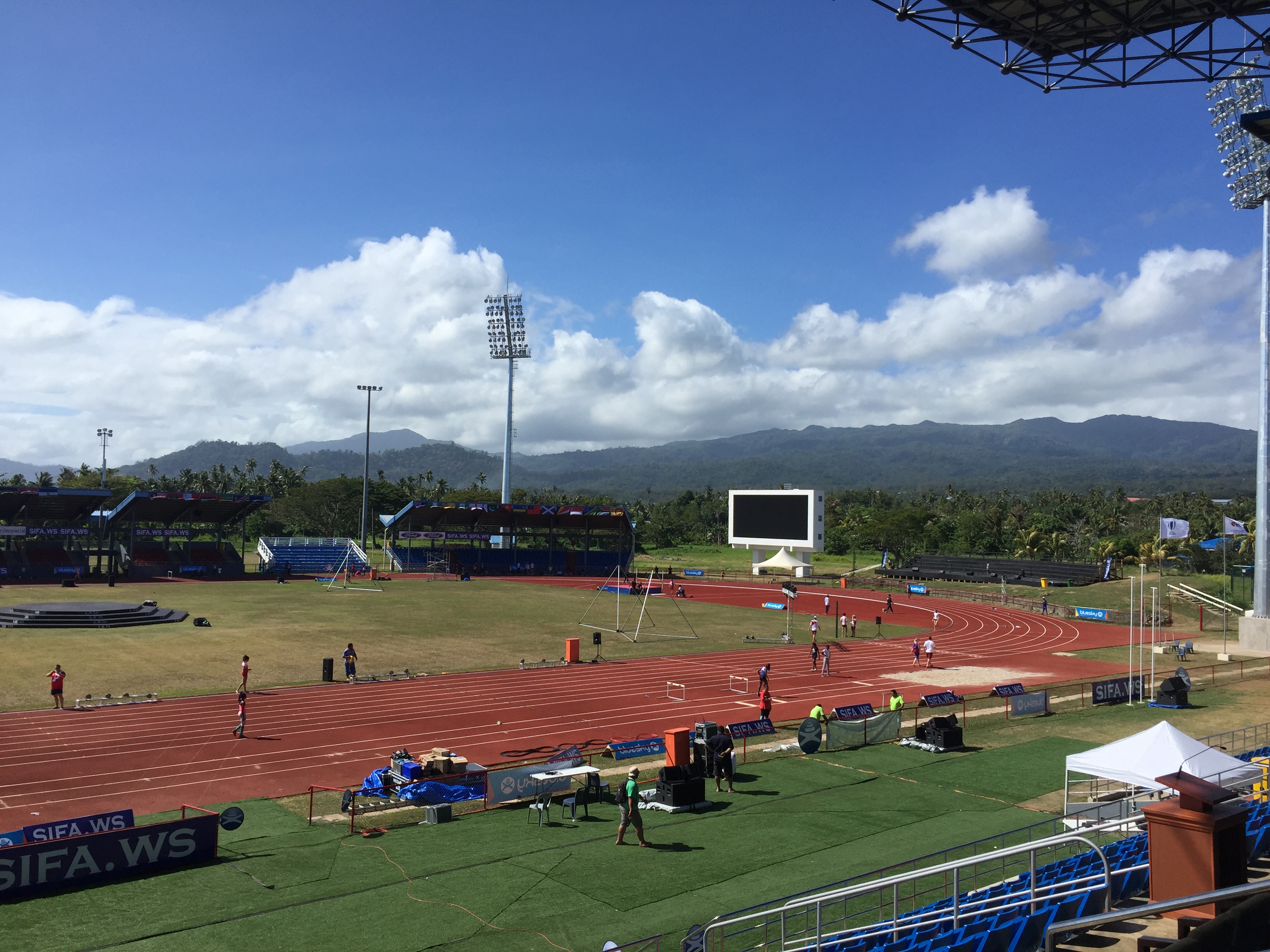 A recent outbreak of Dengue Fever meant we applied and encourage the use of large amounts of "Deet". Overall, there were no major issues apart from a cut foot that required an x-ray to check that there was no glass in it. I'm always nagging athletes to put something on their feet but you can't watch them all the time!
Samoa was amazing: probably one of the best trips I've ever been fortunate to be a part of. There was success on the track (10 medals), opportunities to explore (To Sau Ocean Trench is amazing) and to also give something back. It was fantastic to take some time out to visit a local special needs school, and humbling to interact and take time to enjoy displays of singing and dancing. Our boxers performed shadow boxing and we played running races. It was also great to see so many of our 16/17 year old athletes warmed so much to so many of the children that they gave up their own kit to give as gifts.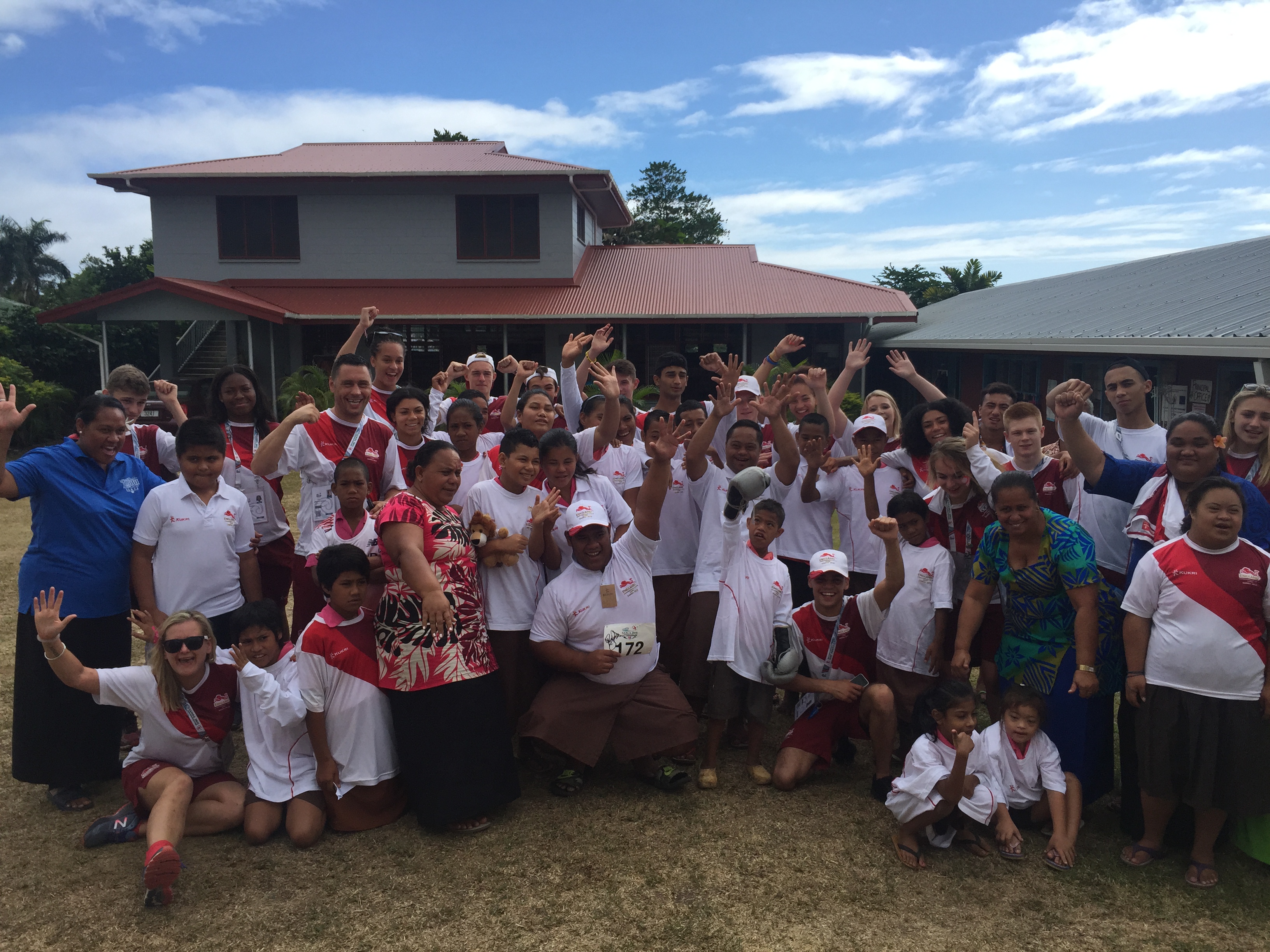 Travelling with teams abroad creates a host of logistical and practical challenges but thorough planning, an open mind, and good communication can go a long way.
Fa'afetai (thank you).
*******
Stuart Butler, Sport and Exercise Physiotherapist in London and for England Athletics @PhysioButler
(Visited 21 times, 1 visits today)