Sport and Exercise Medicine: The UK trainee perspective
 (A twice-monthly series on the BJSM blog)
By Dr Wilby Williamson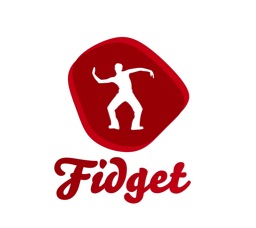 Preaching about physical activity and demanding compliance with 150 minutes of activity per week, as I do with my friends and family, often falls on deaf ears.  Changing tack to discuss differences between London's bus drivers and conductors in the 1950s and challenging my peers to a 2 minute wiggle at least allows me to stay for dinner!  Health communication is certainly a challenge, complicated by perceptions of risk and medical uncertainty.  But as professionals practicing evidence-based medicine, we have signed up to translate evidence and facilitate informed decision making.
Dr Mike Evans (23 and ½ hours) has shown the world that scientific evidence can be the centre fold for our communication. He has set the physical activity public engagement ball rolling; now we need to keep the momentum going, pushing the understanding beyond the pages of our esteemed journals and the feverish eyes of our professional and academic circles.  In the UK there are approximately 40 million regular online users with 50 to 60 percent using YouTube or Facebook on a monthly basis1-3. Dr Evans' work illuminates both the potential and some of the requirements for successfully engaging these users. Winning favour with our audience is not easy, we go online seeking specific information or to be entertained. As health communicators we may have as little as 15 seconds to hook the online user. The salience, affects, and messengers all being important determinants of gaining influence. See his discussion of what he learned in this exclusive BJSM paper – click here.
Communication campaigns have to acknowledge the distinctions and idiosyncrasies between different media platforms. Consumers may use multiple media sources at any one time and the lines between the offline and online environments are becoming increasingly blurred. 80 percent of twittering is via mobile devices and twitter is one of the fastest growing online platforms with 23% of the UK audience liking the occasional tweet1-4. Aspirations, in the modern world of communications are not only to go viral but to package material for the small screen and seek user generated content as a sign of success. Posts, tweets and uploads all providing measures of reach and engagement. BJSM has been customised for mobile platforms.
The skills required to launch a communications campaign go beyond the repertoire learned in the standard health communication class. Planning for an engagement project starts with getting the right multidisciplinary collaboration, with creativity and online experience being essential.
This summer, I am privileged to be working as one of the health professionals on a creative science and health communication project exploring strategies for public engagement.  Funded by the Wellcome Trust, the Fidget Project is bridging the offline and online worlds of communication. The collaboration is bringing together experience from artistic, online and health & science backgrounds to provide an explanation for the message that we sit too much and need to move more. With the summer of 2012 offering endless entertainment options, encouraging our nations to sit in front of their media devices, can we coax people to consider the benefits of being a 'frequent breaker' and embrace adding 22 minutes of (moderate) wiggling to their day? As we tread festival fields, pitch in city centres and navigate the social media world, feel free to join the tour and see how we trend.
 References
*******************************************
Fidget  is a public engagement project funded via the Wellcome Trust's Society Awards. The charity, London Arts in Health Forum is directing Fidget in collaboration with the installation artist Michael Pinsky and the online charity Youthnet.
Dr Wilby Williamson is a registrar in Sports and Exercise Medicine on an East of England rotation. He was a visiting researcher with the Physical Activity group at the Medical Research Council's Diabetes and Obesity Epidemiology Unit. He is currently an associate in preventive medicine with London Arts in Health Forum.
Dr James Thing co-ordinates "Sport and Exercise Medicine: The UK trainee perspective" — a twice-monthly blog series
(Visited 50 times, 1 visits today)