A HUGE thank-you to everyone who voted for their favourite cover. We had the biggest voter turnout ever! So we awarded three book prizes rather than two. Meet this year's winners: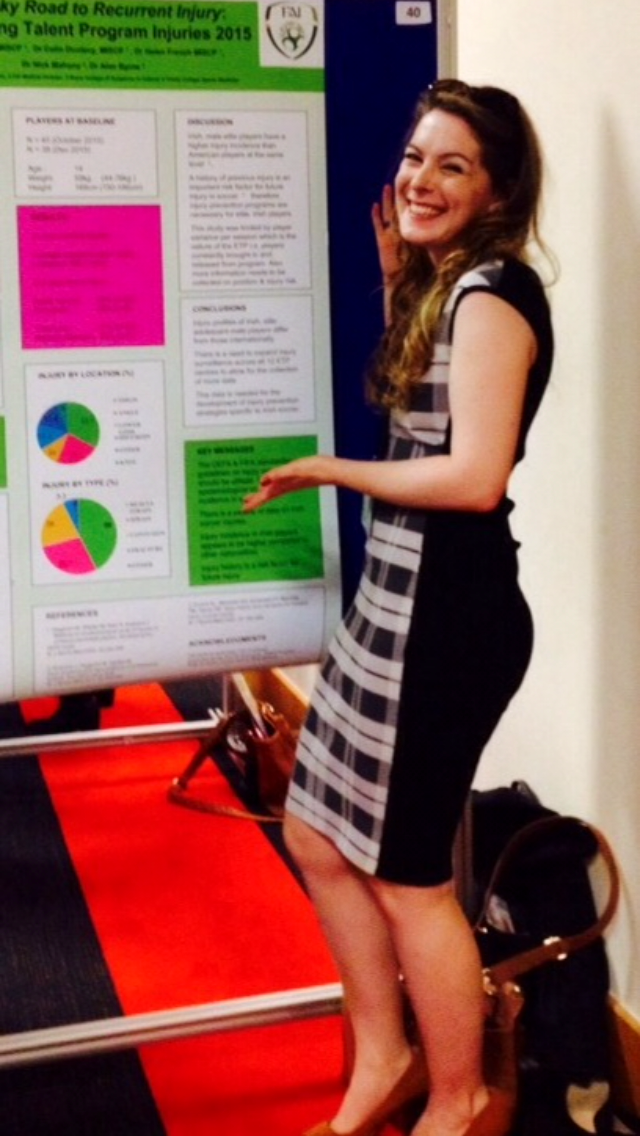 From a young age, Lise-Ann O'neill, a chartered physiotherapist, was interested in Sports Medicine. She explains,
"My father was a footballer and I spent a lot of time watching his matches while growing up. I was always fascinated by the person running onto the pitch when a player was injured and what exactly they were doing. My interest in sports medicine really started there. When I later studied physiotherapy, I realised that I found musculoskeletal injuries to be most interesting area to study. When I qualified, it then made sense to combine the two and work both pitch side and in private practice."
Lise-Ann has worked extensively in soccer at national and international level in Ireland. She is currently working in private practice in Dublin and continues to work in underage international soccer.
She is an avid @BJSM_BMJ  Twitter follower (to keep up with the latest football injury research), and regularly listens to BJSM podcasts while running.
When asked about the most pressing issue in Sports Medicine today, she said:
"I think the biggest issue facing us is early sport specialisation and overtraining in young athletes. We are seeing athletes specialising in a single sport at a much younger age and training at a much higher intensity than in previous decades. Subsequently, there are growing numbers of young people attending physiotherapy for injuries related to overtraining. It is possible that some of these injuries could lead to problems in later life or shorten an athlete's career. Equally, it is possible that some of these injuries could be prevented with appropriate advice on training load or using injury prevention programs such as the F11+. As clinicians, we need to be able to offer the best, evidence based advice and care to our young athletes so that they can continue to compete without suffering avoidable injuries."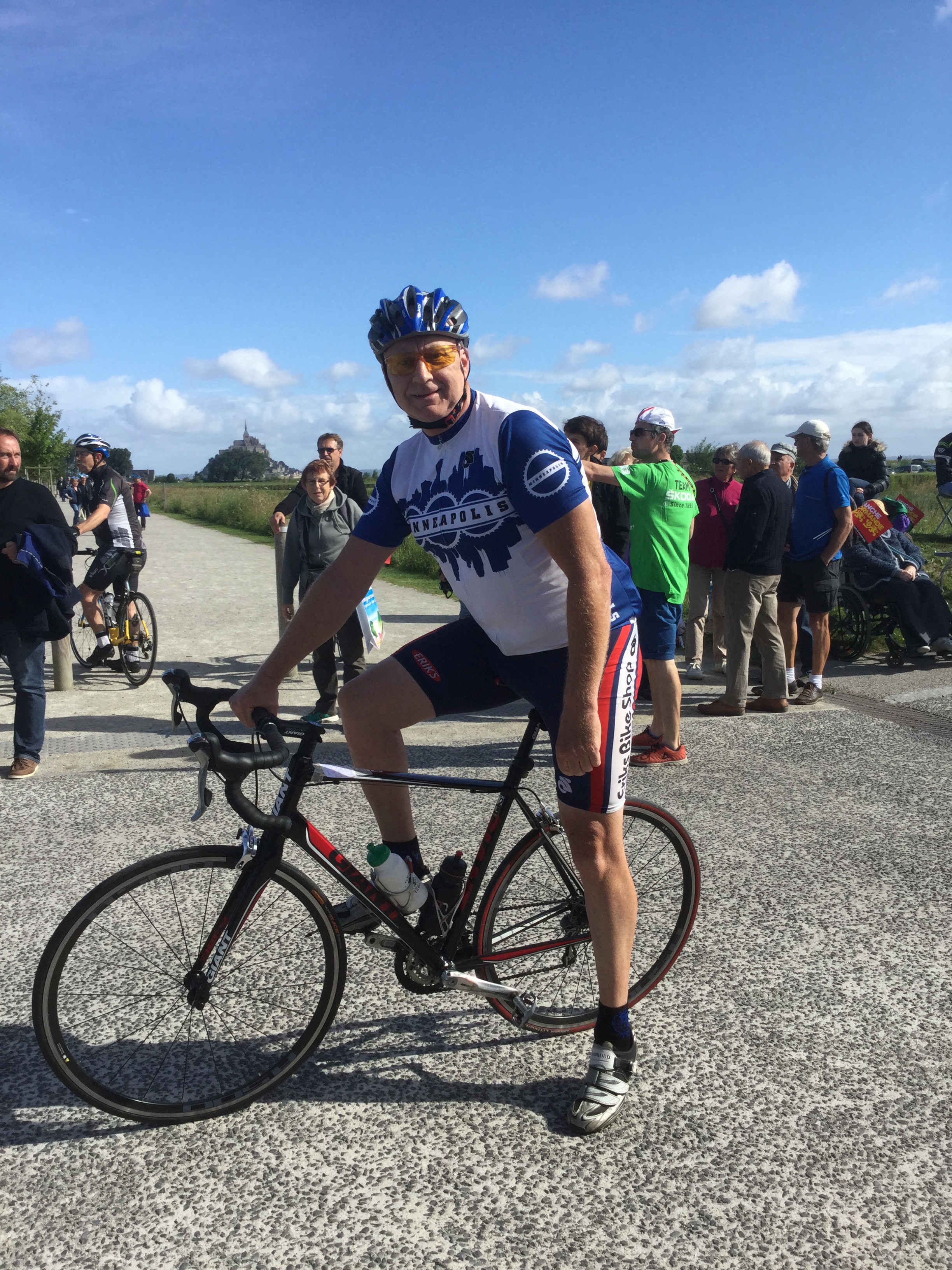 David Poulter has practiced physiotherapy in the Twin Cities area of Minnesota for the last 22 years. Before that he bounced around the globe, with undergraduate training in Physiotherapy in the UK and post graduate training in Australia and New Zealand. David is a longstanding and avid participant in endurance sport, starting as a swimmer and cyclist and naturally transitioning to triathlon. Being an endurance athlete helps him better understand his patients.
David is passionate about managing and treating athletes at high school, college and elite levels. He views one of the biggest challenges in Sports Medicine as promoting the evidence on active injury management and minimizing the passive management via medication and modalities.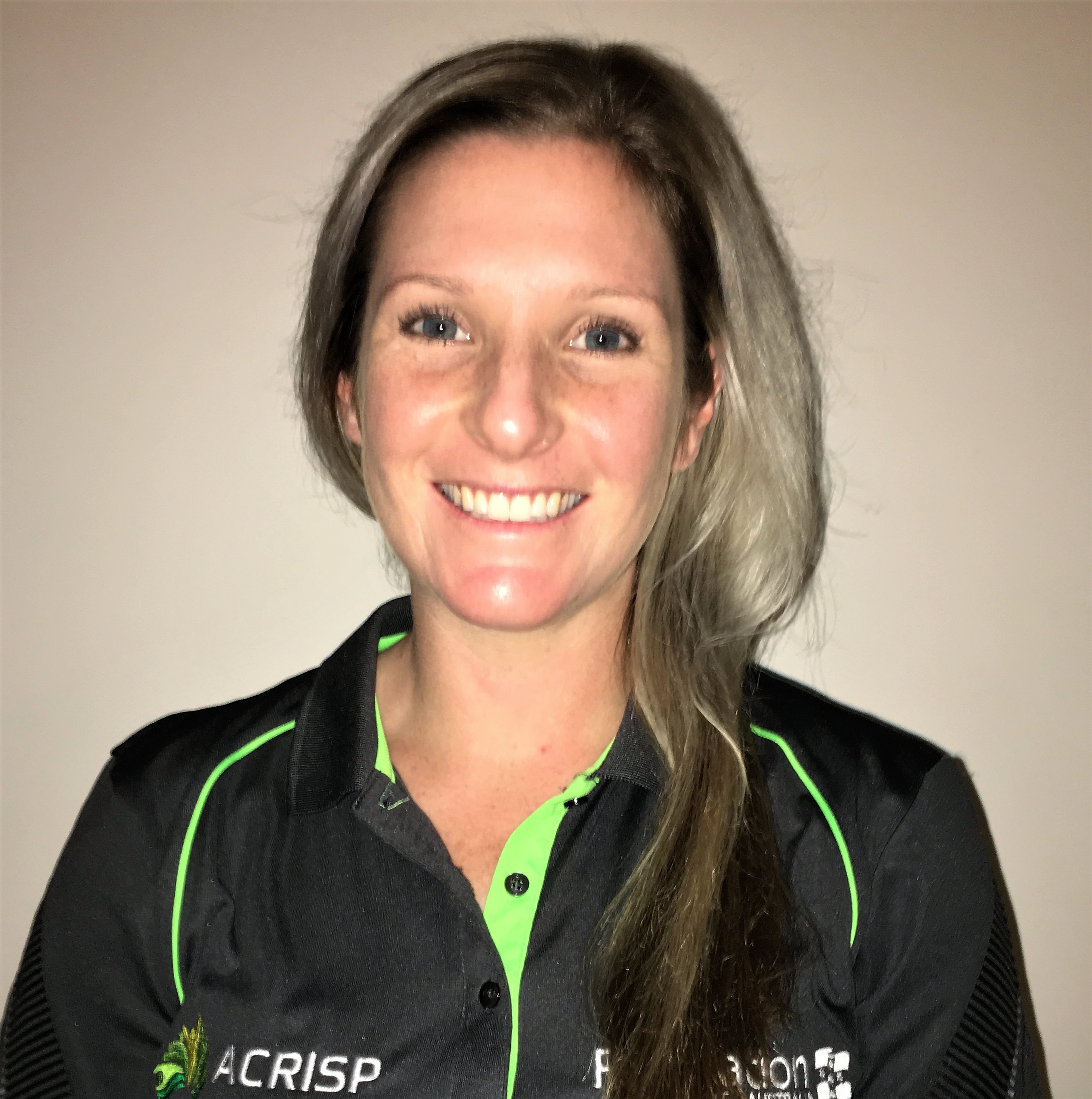 Breanne Kunstler is a PhD Scholar at the Australian Collaboration for Research into Injury in Sport and its Prevention (ACRISP), Federation University Australia (read her recent publication here). Her PhD work is in identifying the methods physiotherapists use to help adults become physically active. She aims to help move successful evidence-based physical activity interventions into practice. Specifically, through helping physiotherapists in 'real world' settings increase the physical activity levels of their patients. Breanne views Sports Medicine clinicians as having a critical role in supporting people of all capabilities, all around the globe to become more active.
When asked about her favourite BJSM blog she said:
" Train for life: exercise is medicine, because of the fantastic contrast between exercising for performance and exercising to live. Not enough of us embrace the notion that exercise is important for everyone to live a healthy life and maintain independence. You don't have to be training for the Olympics to do exercise!
I also really appreciate how this entry (as well as others on the blog) was written for a lay audience, making it understandable to more than just clinicians (patients/community members too!). The BJSM is putting in the effort to support research dissemination in more ways than just publishing journal articles."
****
I think it's safe to say that their new copies of Brukner and Khan's Clinical Sports Medicine, 5th Edition, and Grieve's Modern Musculoskeletal Physiotherapy will be put to good use!
(Visited 17 times, 1 visits today)