By Mario Bizzini
The notorious slogan "What happens in Vegas stays in Vegas" certainly did not apply for the recent Team Concept Conference, which was held in the renowned resort city in Nevada, US. Please just re-live the Twitter buzz on #TCC2016 to get a feeling of three exciting days (December 1 to 3, 2017) when over >400 participants gathered at the Planet Hollywood Hotel.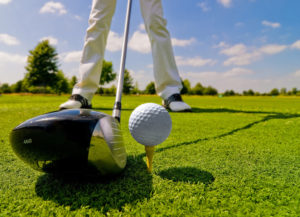 For the 2nd time since 2012, this Sports PT congress was a joint cooperation between the Sports Physical Therapy Section (SPTS) of the American Association of Physical Therapy (APTA) and the International Federation of Sports Physical Therapy (IFSPT). SPTS dedicated the first day to a Golf Symposium with several US speakers such as Mike Voight, Lance Gill (both involved with the Titleist professional golfers), Russ Paine (former PT of the Houston Rockets) and Sue Falsone (the first women to hold an Head ATC/PT position in US professional sports with the LA Dodgers). These speakers provided excellent presentations of developments in testing and treating golfers; one clear innovation is the sophisticated biomechanical swing analysis systems now readily available.
Loading tissue for prevention and repair
The two main days of TCC featured several American and international speakers, covering lectures, debates and several courses & workshops. Karin Silbernagel (Sweden, and Delaware University, US) and Kristian Thorborg (Denmark) delivered an excellent overview on "Eccentrics or concentric exercise: is one better?" While Kristian illustrated the evidence behind the eccentric exercise to prevent and treat muscle injury (Nordic hamstring and Askling's protocols), Karin stressed the importance to promote tendon healing (and reduce symptoms) by improving strength/endurance and function (using the different contraction types). Two particularly memorable quotes are: "Just handing out an eccentric exercise program is not appropriate" in tendinopathy, and it's "time to focus on adjusting loading dose" individually to the specific tendon injury" (so Karin words).
ACL prevention – an uptake/compliance problem?
Holly Silvers (Santa Monica, US) and Mario Bizzini (Switzerland) summarized more than 20 years of research and dissemination of injury (focus on ACL) prevention (with programs as PEP, and 11+). The programs work! But we'd like to see more uptake by coaches. It seems the word has not reached all Sport PTs. Some audience members suggested that there may be a tendency for some clinicians to jump on "new" trends rather than to apply "old" evidence-based knowledge on injury prevention…
Return to play
Kevin Wilk (Birmingham, US), also among the authors of the BJSM Consensus paper on Return to Play, reinforced how the athlete who has been rehabilitated after ACL injury must be ready both physically and psychologically before returning to compete. The need to have valid/reliable sport specific (possibly also "position-specific" for team sports) is crucial, and there's still "a long way to go on this"…
The former Wales Rugby professional player and now extreme environment athlete Richard Parks gave an inspirational talk on his rehab and training for extreme challenges. He also discussed his 15+ years work with his sports PT Nicola Phillips (Cardiff University, Wales, IFSPT President).
The last day of TCC saw a firework of stellar presentations in a special International Federation of Sports PT (IFSPT) Symposium "Return to Play" moderated by Mario Bizzini and based on the Bern 1st World Conference (2015) and on the BJSM Consensus paper published earlier this year.
It featured Nicola Phillips, Phil Glasgow (Northern Ireland), Clare Ardern (Australia, Sweden now), Kristian Thorborg , Karin Silbernagel  and Brandon Schmitt (US) in this together with Luciana de Michelis and Felipe Tadiello (Brazil), who were invited to present about the sport PT experiences at the Summer Olympics and Paralympics Games in Rio de Janeiro. This was the perfect occasion to welcome the Brazilian Sports PT Group (SONAFE) as the new Member Organization of IFSPT (Brazil being at the moment the only South American society among the 25 countries in IFSPT).
Clare Ardern underscored how much the mind matters in RTP, and that quality rehabilitation/training for an athlete should optimally comprise physical, psychological, social, tactical and technical aspects. Both questionnaires and performance tests should be evidence-based and relate to the athlete's sports (the interdisciplinary cooperation with athletic trainers, coaches is therefore crucial). Kristian Thorborg highlighted-in his classical talk on RTP after groin injuries, that the "Copenhagen five-second squeeze test", can add value in decision-making when dealing with athletes suffering from groin problems. (That paper was published online first in BJSM just a few days prior to TCC). Brandon Schmitt highlighted the lack of evidence for the use of MRI in the clinical exam of muscle injuries, and presented an interesting new approach in mapping the area of tenderness, which may help in determining the time to RTP after hamstring strain (this is an ongoing study at Scarsdale High School, NY).
These were just some pearls from #TCC2016, where interestingly –but not surprisingly-BJSM publications were often used as key references in several presentations. Maybe a Socrates citation (brought up by Kristian Thorborg) illustrates at best the spirit of this conference: "I cannot teach anybody anything, I only make them think"…
It has been a truly International Sports PT conference in Las Vegas, and yet another important step towards Belfast 2017, place of the 2nd World Congress of Sports Physical Therapy (October 6-7, 2017)!
*****
Mario Bizzini, Zürich, Switzerland, IFSPT Executive Board Member, BJSM Deputy Editor
(Visited 14 times, 1 visits today)