Undergraduate perspective on Sport & Exercise Medicine – a BJSM blog
By Rory Heath (@roryjheath)
In a rare moment of free time at the recent Isokinetic "Football Medicine Strategies" Conference, an audience of thirty prospective SEM clinicians gathered to attend an exclusive lunch break Q&A with Dr Peter Brukner and Professor Karim Khan.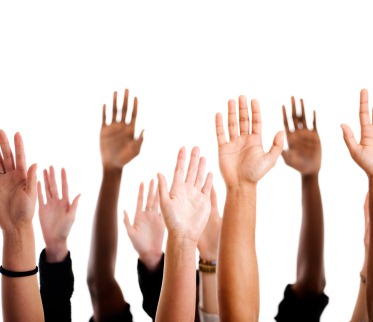 "How do we get the job?"
"How do we stand out?"
"Where can we get experience?"
We all know SEM can be a challenging career; as a student it can seem impossible to gather practical experience. Furthermore, competition to apply for training programmes is daunting, whilst job security is ever-changing. Luckily, Brukner and Khan discussed some of the key areas to ensure your success at staying in the game!
Three key guidelines:
Get Experience
Even the biggest and best careers start with humble beginnings. Dr Peter Brukner started gathering experience as a volunteer for his Melbourne University Australian Rules football team. This commitment of standing on rainy pitches in biting cold winds was rewarded by the position of Team Doctor for the Australian Universities team on their international tour to Canada.
Get Qualified! Even as an undergraduate, a basic First Aid qualification could be the key to getting some pitchside experience.
When Brukner and Khan were training, vocational practical experience were a necessity to become an SEM physician; nowadays, certified training programmes and structured academic courses (MSc., PhD etc.) allow easy access to develop your interest. Don't let these courses just become three letters after your name; use them to show your determination by involving yourself with research projects, experience and skill development.
If you are struggling to find practical experience, further your learning by hitting the books. Demonstrating interest in a sub-topic within SEM is attractive to clinics and sports teams and makes any further applications for experience stand out from the rest.
Social media streams on Twitter, Facebook and Google+ can be a great tool to explore the SEM landscape; keep up to date with recent publications, follow conference snippets from @BJSMPlus and interact with the Undergraduate Sports and Exercise Medicine Society @UndergradSEMS.
Work in a Team
Respect your elders (and experience). Recognise that the sports medicine team comprises multiple professions with diverse strengths and weaknesses, working in a 'horizontal model'. Specific messsage for medical students interested in SEM. You can learn tons and tons from physiotherapists.
Despite differing backgrounds and qualifications, many members of the team will have far more relevant experience than you. This "Horizontal model" of team organisation respects the value each component, removing an executive decision by incorporating an inclusive, multi-disciplinary approach to management.
'Up-skill' yourself! Use your exposure to different professions to share valuable skills. Discuss medical management with your physiotherapist colleague and learn about joints, movement pattern and targeted exercise prescription in return. You both develop as practitioners and can provide better and more efficient care to the patient.
Know your own limits. When a patient presents with a problem, a clinician's job is to identify this pain, specify further causes and manage appropriately. Even if you have 'up-skilled', often the best management is to refer to an appropriate expert in the field; be it physiotherapist, a nutritionist or a performance coach.
Be Valuable!
You've got to be good. If you're not good, you will fall by the wayside.
Explore your interests and embrace opportunities to 'up-skill' with the aim of "differentiating" By enhancing your skill-set you provide unique value to teams and clinics; resulting in better employment prospects.
"Networking" carries negative connotations of excessively goal-orientated shallow socialising. Instead, view gathering experience in SEM and working as part of team as an essential process of self development. 'Develop your network' as South Africa's Dr Jon Patricios says  @JonPatricios.  The organisations you contribute to and the friends you make will naturally take you to bigger and better things.
Be patient; gathering experience may take time to get off the ground. However, once the initial inertia is overcome, opportunities will begin to gather at an increasing pace! Once the first structures are put into place, your network will grow itself and opportunities will arise.
Takeaway points
Volunteer at your local/university sports club to lay the foundations for your SEM career.
Turn up, show interest and be friendly – the interesting cases will come to you.
Enhance your individual value within a multi-disciplinary team by being a good listener. Interested enquiry. "How do you manage this?, What do you think about that?" Aim to be interested rather than interesting… (latter will follow naturally in time!)
Build your network – via experience, conferences & social media.
Develop your skill set to improve your patient care.
Differentiate yourself by pursuing specialist interests. Why should a team, clinic, hire you?
Start now!
Rory Heath (@roryjheath) is a fourth year medical student at King's College London with a keen interest in SEM and elite performance. He has played county rugby and rugby league for London and South and enjoys blogging. He is currently Secretary for the nationwide Undergraduate Sports and Exercise Medicine Society (USEMS), an Ambassador for Move.Eat.Treat and organises SEM-focused events in the London area. 
(Visited 11 times, 1 visits today)