ACPSEM Course – Clinical Reasoning in Exercise & Performance Rehabilitation
Part 1- 6th & 7th February 2016
Part 2- 12th & 13th March 2016
This course is open to qualified physiotherapists
The tutor team will be: Dr Nicola Phillips, Tim Sharp, Lynn Booth, Dr Phil Glasgow, Chris McNicholl and Caryl Becker. Each of our tutors have many years of elite sports experience and teaching practice.
See more details on poster below and/or check out:  www.physiosinsport.org
Registration open now!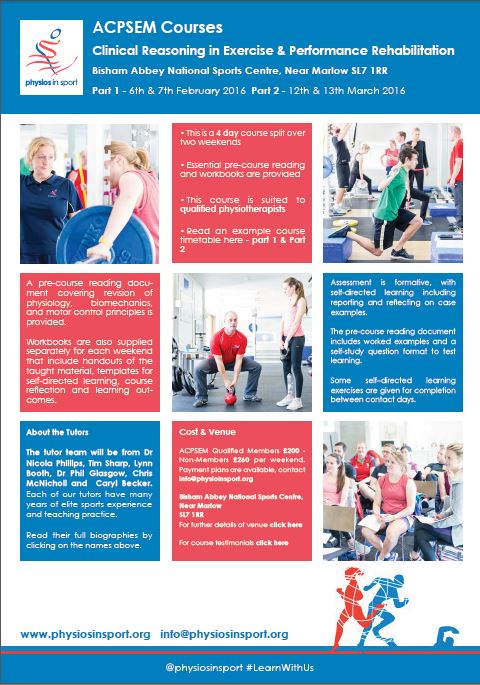 (Visited 15 times, 1 visits today)