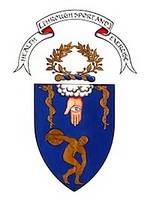 News Release – The Faculty of Sport and Exercise Medicine
The Faculty of Sport and Exercise Medicine UK (FSEM) supports the launch of a Choosing Wisley Programme in clinical practice by the Academy of Medical Royal Colleges. As the NHS faces a £30bn funding gap by 2020[i] the need to tackle preventable illness and disease effectively and efficiently has never been greater.
Medical decisions based on the best match between what is known about the benefits and harms of each intervention and the goals and preferences of each patient is a common sense approach outlined in the Choosing Wisely in the UK report. However, the pressure on general practitioners and doctors to provide a quick solution is enormous, while sickness and absence rises with an increase in many preventable conditions.
A sustainable alternative intervention is available, which can improve public health for the long term and reduce the pressures facing the NHS. Physical activity and Exercise Medicine are under resourced and under used by the health profession and can provide cost effective prevention and intervention for many common conditions and illnesses [ii].
A good example of this in practice is the management of musculoskeletal (MSK) conditions, which account for up to 30% of all primary care consultations [iii]. Sport and Exercise Medicine doctors can offer alternative pathways in managing common MSK conditions. The majority do not convert to surgery or need disease modifying drugs and can be managed in different models of care which streamline the pathway for patients and can be more cost effective for commissioners, while still attractive for hospital trusts.
If the NHS routinely offered an effective and patient centred programme of physical activity and exercise medicine interventions, it could lead to a real reduction in the over-use of more established clinical treatments.
For further information view the FSEM's Manifesto – Making the Physically Active Choice.
For further evidence of the effectiveness of exercise medicine in treating MSK conditions view – A Fresh Approach in Practice
References
[i]  NHS England 2013
[ii] A Fresh Approach – FSEM NHS information document 2012
[iii] A Fresh Approach in Practice – NHS Information document 2014
(Visited 4 times, 1 visits today)