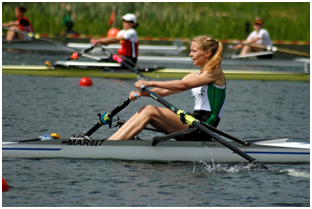 BJSM will focus part of the November BASEM issue on sports medicine of rowing.
We are seeking contributions to this journal in the form of review papers and original research. We are open to papers relating to all aspects of sports and exercise medicine in relation to rowing. We welcome papers in the areas of medicine and physiotherapy as our priority but also clinically-relevant biomechanics, exercise science, nutrition etc. We aim to appeal to an audience beyond those working with elite rowers and welcome studies examining rowing as a recreational sport; both land (ergometer) and water based.
Papers will need to reach the BJSM acceptance standard – BJSM currently has a 10% acceptance rate. Priority paper types are systematic reviews and RCTs.
If you are interested in providing a review in a particular area, please write outlining the innovation in your proposed topic to one of the editors (see details below). Review papers should have a word count of 4000 words maximum. Original reports should be a maximum of 3000 words.
Please see the instructions for authors section of the BJSM for further practical detail (www.bjsm.bmj.com).
For further information, please contact either Dr Fiona Wilson at wilsonf@tcd.ie or Prof Alison McGregor at a.mcgregor@imperial.ac.uk
Closing date for all submissions is 31st May 2014.
(Visited 8 times, 1 visits today)