Sport and Exercise Medicine: The UK trainee perspective, a monthly blog series
By Dr Ritan Mehta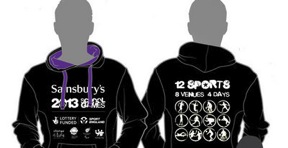 I recently worked at the Sainsbury's School Games in Sheffield, which was an extremely enlightening experience. Having worked at the Olympics and Paralympics in 2012 I was keen to build on my experience at a multi-sport games and applied for the Sainsbury School Games. I wasn't sure what to expect and whether it would live up to the incredible experiences of London 2012.
When I finally arrived on the induction day I realised the enormity of this event and how important it was for young aspiring athletes. The event took place in Sheffield with the university set-up as a replica version of an Olympic Village, fit with a polyclinic, restaurant, team accommodation and games room.
The Games took place at eight venues and included twelve future and current Olympic and Paralympic sports: Athletics, Badminton, Cycling, Gymnastics, Judo, Hockey, Swimming, Volleyball, Table Tennis, Fencing, Rugby Sevens and Wheelchair Basketball.  The games were completed with opening and closing ceremonies.
Over 1600 of the UK's elite young athletes and a small delegation from Brazil took part in the games, aspiring to follow in the foot steps of several alumni of previous School Games who went on to represent Team GB and win Olympic and Paralympic medals.
The Sainsbury's School Games emulates the Olympic and Paralympic games experience for the young athletes.  It also does this for the support staff, volunteers and definitely for the medical team. For those who have not worked at a major multi-sport games this is an incredible introduction to what a major games entails, in a well organised and well supported setting. The Chief Medical Officer, Dr Stephen Chew and Chief Physiotherapist Officer, Saskia Blair, brought together an excellent, diverse and knowledgeable medical team who worked well together to keep the athletes healthy and manage any medical problems that arose. In total there were 12 doctors and 17 physiotherapists on hand covering each of the different sports, as well as the polyclinic. The medical team was assisted by paramedics at each venue to provide emergency pitch-side support.  A wide variety of injuries and illnesses were seen throughout the games ranging from anterior cruciate ligament tears to facial fractures. I was fortunate to cover gymnastics, which was a novel and enjoyable experience. The strength, agility and flexibility of these young athletes was outstanding. We saw the typical overuse injuries seen in adolescent athletes such as Sever's Disease Osgood Schlatter's Disease, and multiple shoulder problems and ankle injuries.
When working with young athletes one must always be aware of their overall wellbeing and not just concentrate on their injuries. The pressures from coaches, parents and the athlete themselves can often cause as much of a problem as injuries.  As part of the medical team induction day we were fortunately provided with CPD training by the safeguarding children team. This really helped to increase our awareness of other issues surrounding the younger athlete. The safeguarding team were also on hand at every venue to provide support when required.
This was an incredible experience and one that I would encourage all budding and experienced Sport and Exercise Medicine doctors and physiotherapists to apply to take part in next year. It provides excellent insight into the pressures on young athletes to perform, the intensity of a multi-sport games and an opportunity to work in a variety of sports settings, potentially both strengthening and broadening one's skill set.
*****************************************
Dr Ritan Mehta is a final year Sport and Exercise Medicine Registrar in London. He works for Watford Football Club, the England U23 Women's Football team and as a GP with specialist interest in MSK/Sports medicine.  He is an Honorary Module Leader and Clinical Lecturer on the MSc in Sport and Exercise Medicine at QMUL.
Dr James Thing co-ordinates "Sport and Exercise Medicine: The UK trainee perspective" monthly blog series.
(Visited 12 times, 1 visits today)