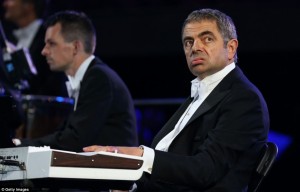 It has been 12 months since Rowan Atkinson plonked the piano with his umbrella to Chariots of Fire in the London Olympic Games Opening Ceremony. Wikipedia says he is worth 85 million pounds, loves cars, has retired 'Mr Bean' and has been married to Sunetra Sastry for 23 years. But I digress already.
Now, Professor Lars Engebretsen and Dr Kathrin Steffen, the Injury Prevention and Health Protection (IPHP) editorial team, provide you valuable Olympic content. In 2013's June and September (forthcoming) issues, you can discover how to prevent and identify injuries, and also learn more about the personpower needed to service major events.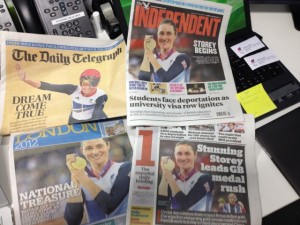 In the June 2013 issue, the inspiring and redoubtable Dr Nick Webborn grabbed my attention with his evocative description of his London Paralympic experience. 'The wall of sound that resonated around the stadium literally made the hairs on the back of my neck stand up.' Equally importantly he highlights advances in the field and the challenges that face the International Paralympic Commitee (Read Nick's article HERE).
Enjoy the June 2013 issue, and anticipate the September offerings (which BJSM's 13 member societies can enjoy via OnlineFirst). For those who insist on reminsicing, the June 2012 issue broke all records for IPHP downloads.
The good news is that there are only 192 days until the next Olympic Games – BJSM will preview the sports medicine of the Sochi Olympic Winter Games in a future IPHP issue. Keep a track of injury prevention and athlete health protection via BJSM – and our special quarterly IPHP issues supported by the International Olympic Committee.
And while we are on things Olympic, injury prevention and memorably occasions – remember the 2014 IOC World Conference on Prevention of Illness and Injury in Sport. Follow @RoaldBahr for regular updates but hold the dates right now. The biggest collection of experts in sports medicine and physio in the one venue for the year – and perhaps years on either side. This 2014 Conference is April 10-12 in Monaco; there is an exclusive post-conference advanced team physician course for just 80 clinicians April 14-16 in Mandelieu. France. Explain it as onnce in a lifetime – cutting-edge education & fun with immediate clinical application. The conference of 2014.
(Visited 11 times, 1 visits today)