Guest blog by Dr. Danica Bonello Spiteri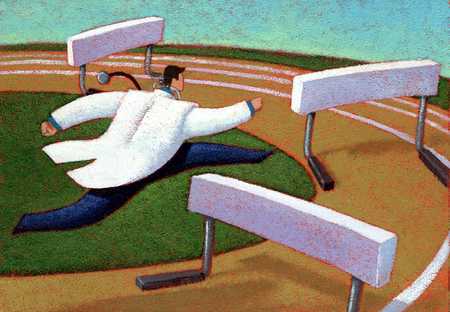 I read with great interest your article  'Developing healthcare systems to support exercise: exercise as the fifth vital sign' (Sallis R. Br J Sports Med May  2011 45;6:473-4 – Free online).
My main concern is whether we should also be educating the physicians. I recently was involved in a discussion with 3 diabetes consultants and was suggesting that whilst working in their department, an exercise and nutrition section should be opened up. Eager to be part of such an initiative, I explained how this can reduce health care costs, morbidity and mortality in the long term for both patient and the health care system.
To my dismay, the idea was quickly shot down. Although they agreed that the evidence is there and there is a good positive outcome, the manpower, expertise and cost to the health care system to initiate such a programme was difficult to obtain.
This made me think deeply, and my main concern is whether we should be also educating the specialists who are not in the field of exercise medicine. The long term benefit clearly outweigh the initial costs, yet lack of initiative about an exercise programme makes me wonder where the problem lies.
We want to know what you think about developing healthcare systems to support exercise as the fifth vital sign!
Please leave comment below or
email: karim.khan@ubc.ca
or Tweet @BJSM_BMJ
Dr Danica Bonello Spiteri graduated from the University of Malta in medicine and surgery in 2004 and obtained her MRCP in 2009. She is pursuing the Masters level degree in sports and exercise medicine at Bath University. She is also a Specialty Registrar in Sports and Exercise Medicine in Leeds, UK. Dr. Spiteri is very active in the triathlon scene on a national and international level, and was the Malta National Sportswoman of the year in 2010.
(Visited 15 times, 1 visits today)