The Sports Illustrated article, The Case against Lance Armstrong, is stirring controversy. The in-depth expose details allegations of banned-substance use, and involvement in an organized doping operation. Armstrong is under investigation by the U.S. Food and Drug Administration in a federal grand jury inquiry in Los Angeles. Here are some highlights of the SI report:
The Texan gained access to a drug, in clinical trial, called HemAssist, developed by Baxter Healthcare Corp. In animal studies, HemAssist boosts the blood's oxygen-carrying capacity, without as many risks as EPO.
Syringes and drugs with labels written in Spanish were found after an airlines custom search.
Armstrong's testosterone-epitestosterone ratio was reported to be higher than normal on three occasions between 1993 and 1996
Stephen Swart, a New Zealander who rode with Armstrong on the Motorola squad in 1995, describes the Texan as the driving force behind some of the team members deciding to use the banned blood booster EPO. "He was the instigator," Swart tells SI. "It was his words that pushed us toward doing it."
There is an 'electronic information' trail linking Armstrong to controversial Italian physician Michele Ferrari as recently as 2009
Armstrong's spokeperson said the article contains 'old news from the same old, discredited sources.' Armstrong, the seven-time Tour de France winner, also responded to the article by stating, "I have nothing to worry about on any level."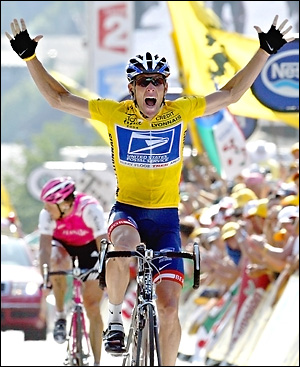 Related BJSM Articles:
Doping is a threat to sporting excellence. June 2010
Confidentiality, disclosure and doping in sports medicine. October 2009
Tour de chaos. June 2007
Switch off the light on cycling, switch off the light on doping.
November 2007
(Visited 12 times, 1 visits today)