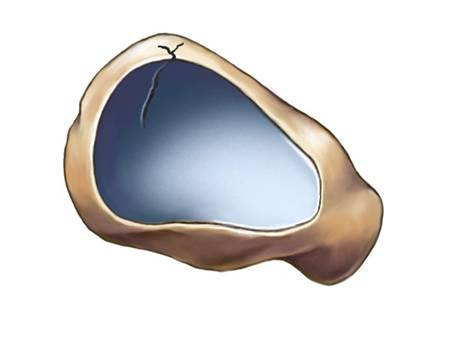 Navicular stress fracture remains a career threatening injury. Ming Yao had one in 2009 and he reportedly underwent surgery for the injury as well as a separate realignment procedure.
Now he has what is reported as a medial malleolar stress fracture – and the sum of these injuries may be enough to end his career.
Our sympathies go out to Ming Yao who has been a tremendous ambassador for his country and the NBA.
Young clinicians who have not managed navicular stress fractures may do well to advise patients to have at least 6, but preferably 8 weeks of nonweightbearing cast immobilization after this injury.
Potter and colleagues discussed this injury in the linked paper in 2006. A recent meta-analysis reviewed over 30 years of literature and conclued in favour of conservative management in the first instance.
Joseph S Torg, the pre-eminent navicular stress fracture researcher, concluded "Non-weightbearing conservative management should be considered the standard of care for tarsal navicular stress fractures. The authors could find no advantage for surgical treatment compared with NWB immobilization".
Professor Torg is a famous foot surgeon. When the surgeon advocate against surgery, it pays to listen.
Unfortunately surgery is no magic bullet for this frustrating condition.  Take the time to heal it properly in the first instance and avoid a premature end to career. The word around the courts is that when in college, Michael Jordan managed his navicular stress fracture the way Professor Torg suggested above. Seems like he did OK.
(Visited 5 times, 1 visits today)