We would like to invite you to join us in London UK Queen Mary for the 2nd ECOSEP Congress European College of Sport & Exercise Physicians, 12th Annual Scientific Conference in SEM.
This international interdisciplinary Sports Medicine congress held every two years, attracts over 400 participants from all over Europe and welcomes sports medicine physicians, physicians, orthopaedic surgeons, academics, researchers, physiotherapists, osteopaths, manual therapists, exercise therapists rehabilitation medicine physicians and students.
For more information and to submit and abstract visit the conference website: www.aesculap-academia.co.uk OR www.ecosep.eu.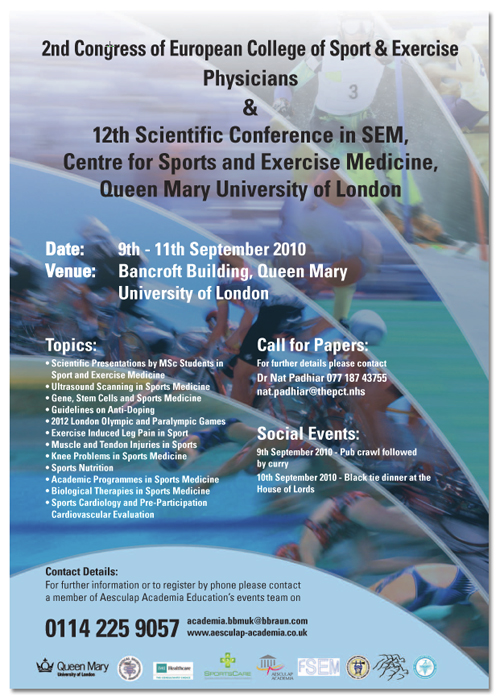 To view and download a PDF, click here.
(Visited 5 times, 1 visits today)